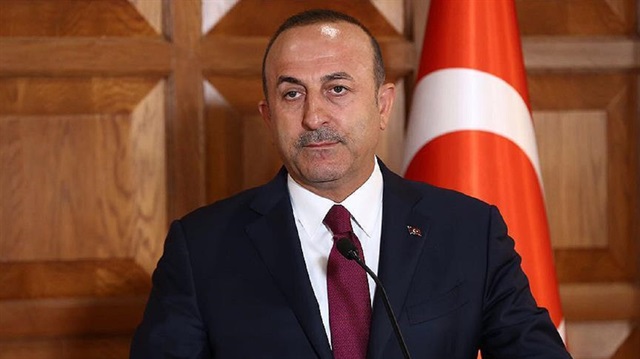 Turkish Foreign Minister Mevlut Cavusoglu on Friday called on the U.S. and North Korea to act with reason after both countries issued mutual threats of attack, prompting fears of possible nuclear warfare.
On Tuesday, U.S. President Donald Trump threatened North Korea with "fire and fury" if Pyongyang's authoritarian regime threatened his country.
On Thursday, North Korea's state-run KCNA news agency cited officials claiming that America's regional military strategy and sanctions risked inviting "a shameful defeat and final doom".
Mevlut Cavusoglu, speaking to reporters during a visit to Antalya, said: "A showdown over nuclear weapons is not a children's game."
"The countries should start acting reasonably as soon as possible," he stressed.
On Friday, President Donald Trump further ratcheted up his rhetoric against North Korea, warning the U.S. military was prepared to strike the country.
"Military solutions are now fully in place, locked and loaded,should N orth Korea act unwisely," Trump tweeted before retweeting Pentagon photos of B1 bombers.
"Hopefully Kim Jong Un will find another path!" he added, in reference to the country's authoritarian leader.
The UN Security Council last week passed a resolution imposing new sanctions on North Korea for its intercontinental ballistic missile testing and violations of UN resolutions.
Cavusoglu strongly condemned the nuclear tests and said Turkey supported the UN decision.