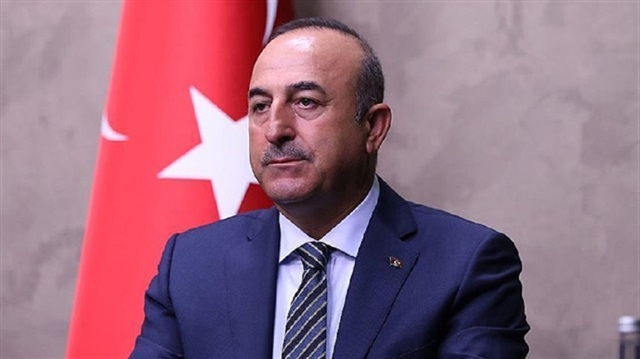 Turkish Foreign Minister Mevlüt Çavuşoğlu said on Tuesday that Turkey and the U.S. are set to decide on a roadmap concerning Syria's Manbij on March 19, adding that Turkish forces would carry out a military operation if those failed.
The northern city of Manbij has been under the occupation of terrorists from the People's Protection Units (YPG), the Syrian branch of the Kurdistan Workers' Party (PKK).
Çavuşoğlu said that both the U.S. and Turkey will accompany YPG terrorists as they withdraw from Manbij.
Speaking to reporters on his flight to Moscow, Çavuşoğlu also said Turkey had not made any demands from the Syrian government regarding Manbij, and added Ankara would monitor the return of weapons given to the YPG by the United States, an issue that has strained ties between the NATO allies.
The PKK is listed as a terrorist organization by Turkey, the European Union and the United States. The PKK has been conducting armed violence in the southeastern part of Turkey since 1984. More than 40,000 people, mostly civilians, have been killed in the three-decade long conflict.