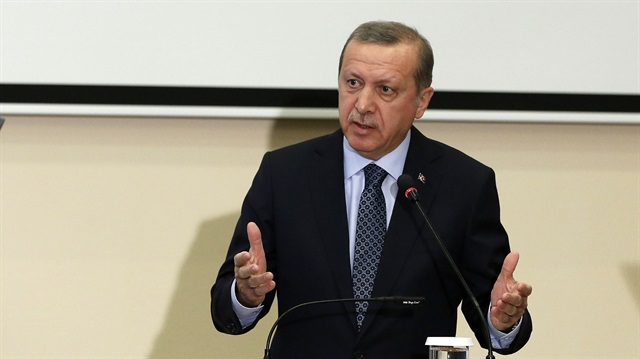 Turkish President Recep Tayyıp Erdoğan said on Tuesday, March 31, that Turkey would start the third nuclear energy project and underlined the ongoing two projects would be operational by the year 2023.
"We are working to make energy a source of peace, not conflict," Erdoğan said during his speech at the Slovakia Business Forum in Bratislava.
He said Turkey plans to increase its nuclear energy by 20 percent of country's total energy demand.
In earlier, Erdoğan also highlighted Turkey's trade volume aim with Slovakia, saying the current $1.5 billion volume can be increased to $5 billion.
He said the preparatory works to launch a Turkish-Slovakia Science Innovation and Trade Permanent Forum was ongoing.
9 years ago