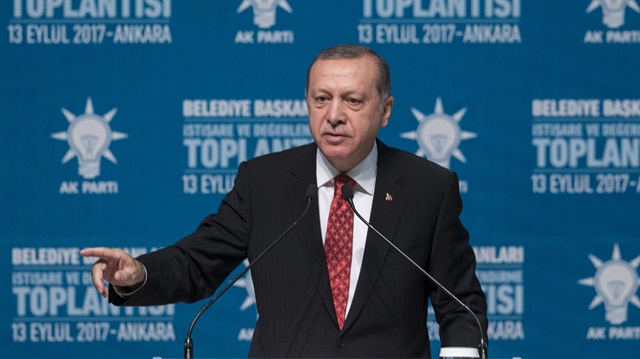 President Recep Tayyip Erdoğan dismissed on Wednesday Western concern over Turkey's deal to procure an S-400 air defence system from Russia and said the NATO member will continue to take its own security measures.
"They went crazy because we made the S-400 agreement. What were we supposed to do, wait for you? We are taking and will take all our measures on the security front," Erdoğan said.
Western governments have expressed concern over the deal as it cannot be integrated into the NATO system. Turkey has said that NATO allies had not presented a "financially effective" offer on alternative missile defense systems.
Erdoğan said in July that the deal had been signed, although the deal appears to have been drawn out since then, due to issues over financing. Turkish media quoted Erdoğan this week as saying he and Russian President Vladimir Putin were determined that the agreement should proceed.