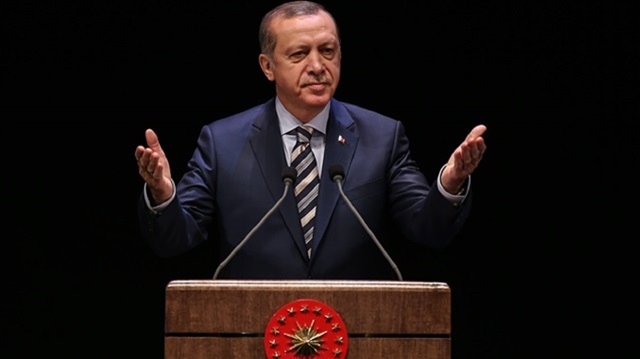 Turkish President Recep Tayyip Erdoğan recalled Turkey's determination to fight against the terrorists in Iraq and Syria.
"The Iraqi region of Sinjar, west of Mosul, is on its way to becoming a new base for Kurdistan Workers Party (PKK) terrorists. Turkey would not allow this to happen," Erdoğan vowed during his speech in the Turkish capital Ankara
"Turkey's military operation in northern Syria will target the town of Manbij and Raqqa after the town of al-Bab," Erdoğan explained.
Turkish President also said he had informed U.S. President Barack Obama about the plans in a telephone call on Wednesday.
Erdoğan also said that Turkey's efforts against the Fetullah Terrorist Organization (FETÖ) will continue.
"No one can victimize these terrorists; in the incidents following the coup bid, 246 people killed. What if 246,000 people were killed? Will these parties accept that it was a coup bid?" Erdoğan said.
"The nation was always standing by the government. The nation was with us, but no one else," he added.