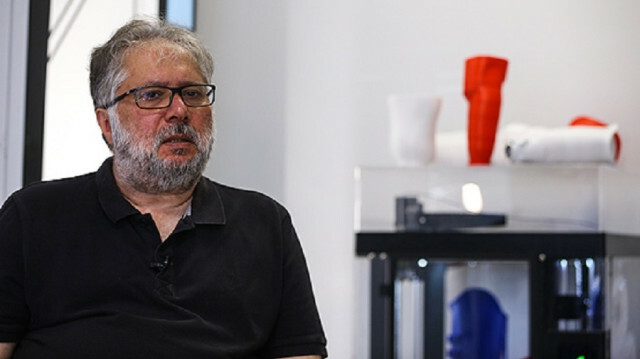 The Alliance of International Doctors (AID) along with three local hospitals in Idlib, northwestern Syria, aim to perform 4,000 free cataract surgeries in one year, it said on Thursday.
Turkey's Sadakatasi Association, a charity organization, is supporting the Istanbul-based AID and Bab al-Hawa, Ibn al-Haytham, and al-Hikma hospitals in Idlib through donations.
The institutions will perform 1,000 cataract surgeries each, and a total of 4,000 cataract patients will regain eye health.
Dr. Mevlit Yurtseven, the head of AID, told Anadolu Agency that they are making all efforts to meet the need for cataract extraction in the region.
"This is a joint effort between our own eye center and eye centers active in Syria. We will also support our friends in terms of material and logistics," he said.
Established in 2011, AID is an international organization to reach people in need of medical aid and support all over the world, regardless of religion, language or race.
It takes "as a duty" to be with people living in geographies and disaster areas where health services are inadequate.
Syria has been ravaged by a civil war since early 2011 when the Assad regime cracked down on pro-democracy protesters.
Idlib falls within a de-escalation zone forged under an agreement between Turkey and Russia. The area has been the subject of multiple cease-fire understandings, which have frequently been violated by the Syrian regime and its allies.
Over 350,000 people have been killed in 10 years of war in Syria, according to the UN, which it says is "certainly an under-count."
According to the UN Refugee Agency, some 6.6 million Syrians have been forced to leave the country over the past decade.
Turkey alone hosts approximately 3.7 million of these people – more than any other country in the world.
* Writing by Jeyhun Aliyev in Ankara