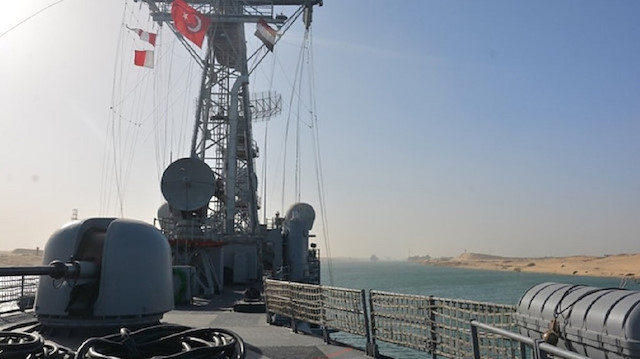 Turkish defense giant ASELSAN has begun producing the country's first indigenous navel satellite communications system, solely relying on its development of local talent and expertise.
The newly-developed X Band satellite communications system has a range of 1.8 meters, and will greatly improve Turkish naval units' communications capacity in a secure and reliable manner.
The new system means that Turkey, steadily moving towards self-sufficiency in the defense sector, will no longer rely on platforms purchased from abroad in its communications.
With its ability of beyond line-of-sight communication and endurance against various geographical conditions, the Satellite Communication System is an indispensable communication tool in military units which meets logistic requirements.
Satellite Communication Systems Shipborne Platform Solutions provides secure voice, video and data transfer with a high data rate, each of which is a part of C4ISR systems, for fulfilling the operational requirements of commanders in the tactical field and operation/command centers to which submarines/surface ships are connected, in all types of sea conditions. They can work with satellites under the use of Turkish Armed Forces as well as satellites belonging to friendly nations and NATO which provide service in relevant frequency bands.