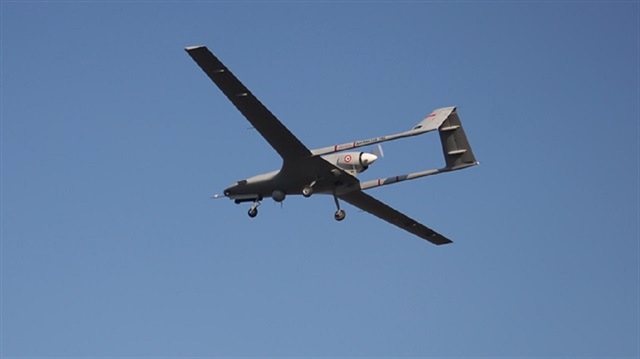 Three PKK terrorists were killed by a drone strike during a security operation in northern Iraq on Sunday, according to a Turkish military source Monday.
According to the source, who spoke on condition of anonymity due to restrictions on talking to the media, the three terrorists were taken out around the Basyan terrorist camp.
Turkish military's Hakkari Division Command participated in the anti-terrorism operation, according to information received from the Turkish General Staff.
The PKK -- listed as a terrorist organization by Turkey, the U.S., and EU -- resumed its decades-old armed campaign in July last year.
Since then, PKK terrorist attacks martyred more than 700 security personnel and also claimed the lives of many civilians, including women and children, while nearly 8,000 PKK terrorists were killed or apprehended in army operations.