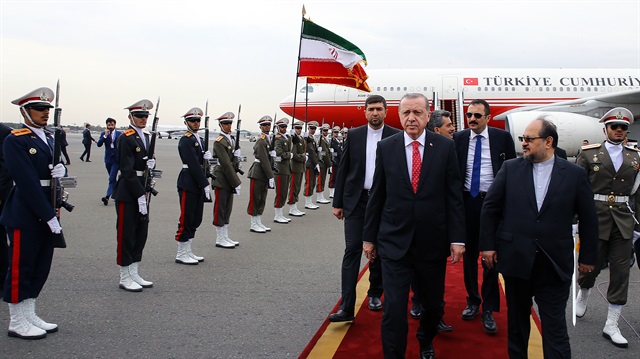 Turkish President Tayyip Erdoğan arrived in Tehran on Wednesday to discuss a possible joint response against the Kurdistan Regional Government (KRG) independence referendum in northern Iraq, a result with both Turkey and Iran fiercely oppose.
"During the visit, expansion of economic and trade ties will be discussed. Regional issues, including Syria, Iraq and the referendum in KRG will be discussed as well," Iranian State TV reported.
Erdoğan will meet Iran's top authority Supreme Leader Ayatollah Ali Khamenei as well as President Hassan Rouhani during his one-day trip to Tehran.
Erdoğan and Rouhani will co-chair the 4th Meeting of the Turkey-Iran High Level Cooperation Council.
During the visit, which is meant to be a return visit to President Rouhani's visit to Turkey on April 16, 2016, all aspects of the bilateral relations as well as current regional and international matters, Iraq and Syria in particular, are expected to be discussed.
President Erdoğan's visit to Iran is aimed at further improving our political dialogue with Iran, with which we have good-neighborly relations, deep-rooted historical and cultural ties, and advancing our cooperation in all areas.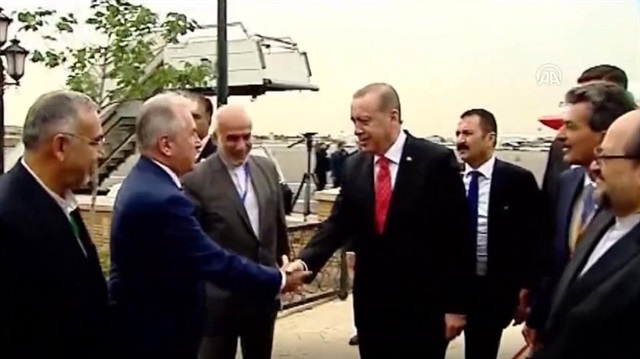 Erdoğan was welcomed at Mehrabad airport by Iranian Minister of Industry, Minerals and Trade Mohammad Shariat Madar, along with the Turkish Ambassador to Tehran Riza Hakan Tekin and Turkish Chief of Staff Hulusi Akar.
He is accompanied by a high-level delegation, including Foreign Minister Mevlut Cavusoglu, Economy Minister Nihat Zeybekci, Minister of Energy and Natural Resources Berat Albayrak, Minister of Trade and Customs Bulent Tufenkci, Interior Minister Suleyman Soylu, Minister of Culture and Tourism Numan Kurtulmus as well as the ruling Justice and Development (AK) Party's Deputy Chairman Mehdi Eker.