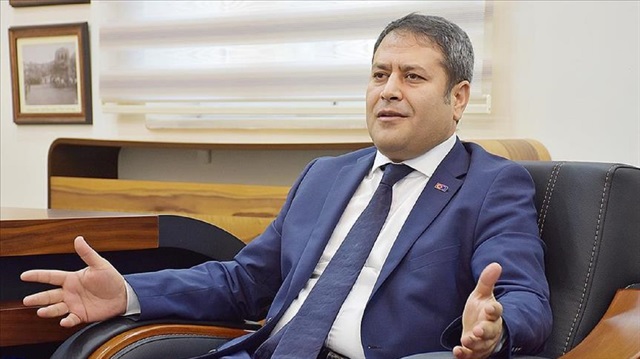 Turkey cannot be excluded from the enlargement process of the EU, Deputy EU Minister Ali Şahin said on Tuesday.
"Lately, we see that the EU discriminates between the candidate countries and it places stress on mostly Western Balkans.
"It is unacceptable to exclude Turkey from this enlargement process. It should not be forgotten that Turkey is a candidate country," Sahin said during a reception at the Erimtan Archeology and Arts Museum in the capital Ankara.
Sahin said a "constructive approach" on Turkey-EU relations will contribute not only to the region's stability but also the world.
"Taking positive steps regarding this enlargement process is also essential for EU's image. If not, the EU may not continue to be a soft power," he added.
Sahin said Ankara expects "concrete and constructive" steps from Bulgaria -- which currently holds the presidency of the EU Council -- for Turkey's candidacy.
He added a summit between Turkey and the EU should be held during Bulgaria's presidency to discuss the problems.
Addressing the reception, Bulgarian ambassador to Turkey Nadezhda Neynsky said: "Turkey is a neighboring country of Bulgaria, a NATO alliance and a partner on vital areas such as migration, the fight against terrorism, energy, agriculture and economy."
Turkey had applied for the EU membership in 1987 and accession talks began in 2005.
However, negotiations stalled in 2007 due to the objections of the Greek Cypriot administration in the divided island of Cyprus, as well as opposition from Germany and France.
To gain membership, Turkey has to successfully conclude negotiations on 35 policy chapters that involve reforms and the adoption of European standards.
As of May 2016, 16 chapters had been opened and one concluded. However, in December 2016, the member states said no new chapters will be opened.