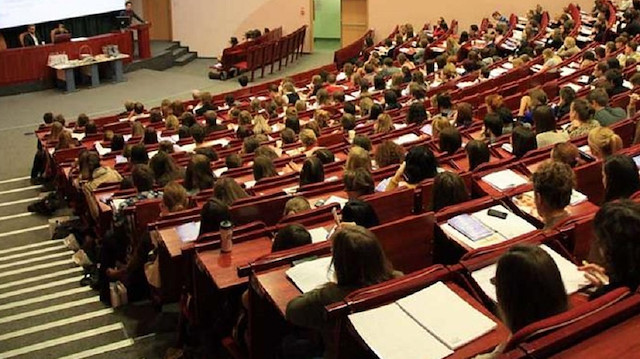 Applications for scholarship program offered by Turkey's Presidency for Turks Abroad and Related Communities (YTB) for international students will start on Friday.
The Turkiye Scholarships program, also known as Turkiye Burslari, offers a range of programs designed for each level of study, including undergraduate, graduate, research and language education opportunities in the most prestigious universities in Turkey for international students and researchers.
The applications will be open online at www.turkiyeburslari.gov till Feb. 20.
After the application process, the shortlisted students are invited for an interview in nearly 100 locations worldwide.
The YTB also enables video conference interviews for those applicants who are not able to attend the interview points due to its absence in nearby locations.
The candidates who are successful in interviews which are conducted by academicians and YTB experts, come to Turkey and take Turkish language classes free of any charges in their first year of studies. Students who manage to pass the language exam and receive certain grade are able to start their major courses.
In cases when candidates are able to pass the Turkish language exam and receive the C1 grade language proficiency certificate, they are allowed to immediately start the major courses without taking the Turkish language classes.
Afterwards, they enroll universities based on their preferences.
The scholarships include accommodation, stipends, as well as health insurance and flights to Turkey and back home after graduation.
Upon their graduation, the students do not lose their contact with Turkey and serve as voluntary envoys connecting Turkey and their home country.
For sustaining these ties, the Turkey Alumni network has been established with a member body of more than 150,000 graduates from more than 160 countries.
The program was launched in 2012, and the YTB received 146,600 applications, a record number, from 167 countries last year, which enabled Turkey to become an education hub for international students.
Established in 2010, the YTB is responsible for coordinating the activities of Turks living abroad and developing relations through economic, social and cultural activities.