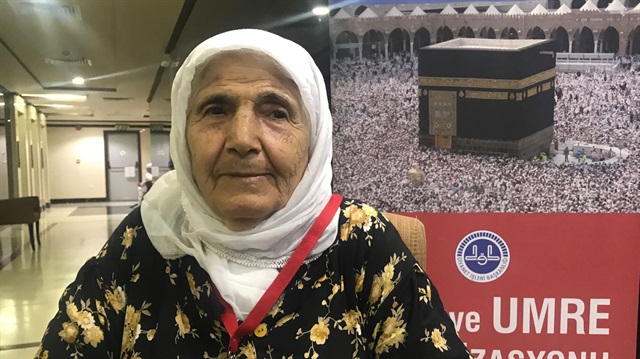 Ayşe Topsoy, 103, Turkey's oldest Umrah pilgrim, is excited about finally fulfilling her religious obligation -- after decades of waiting -- to visit Saudi Arabia's holy city of Mecca.
Accompanied by her son and daughter-in-law, Sukru and Aysun, Ayse -- who hails from Turkey's Adiyaman province -- has long dreamed of seeing the Holy Land where the Prophet Muhammad once lived and preached.
Tightly holding her son's hand, she enters Mecca's Grand Mosque. Despite difficulties walking due to her advanced age, she has nevertheless dispensed with her wheelchair.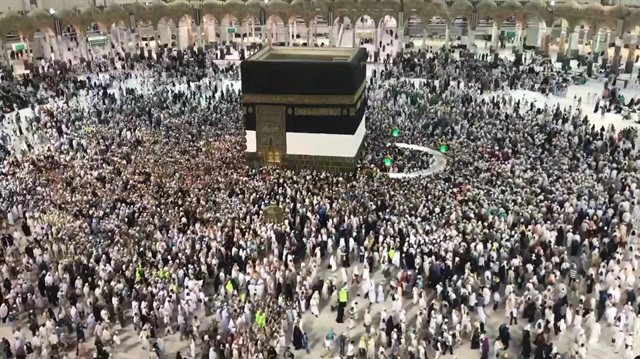 "My age won't stop me from circumambulating the Kaaba," Ayse tells Anadolu Agency. "And I haven't been affected by the hot weather at all."
"Besides, what fear do I have of death?" she asks. "We have all come here -- to the beautiful Kaaba -- for the sake of Allah."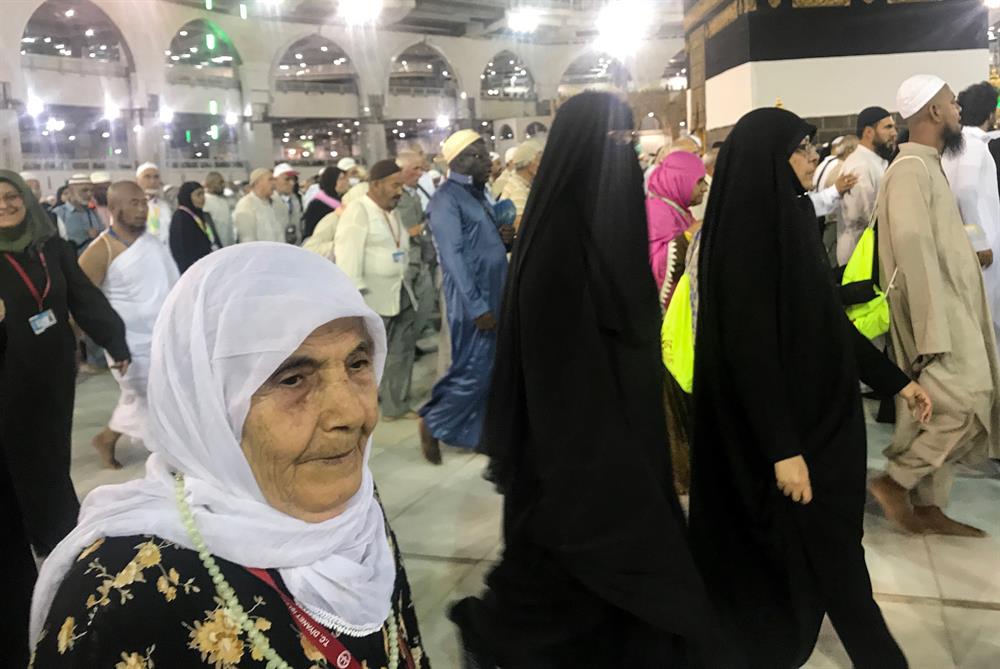 Ayse urged young people, too, to make the once-in-a-lifetime pilgrimage.
"But don't wait too long," she says with smiling eyes. "It's a lot harder when you're old."
"Had I come here ten years ago, I would have climbed the mountain [the Jabal al-Nour]," Ayse says. "Still, Allah favors the elderly!"
Ayse's son, Sukru, for his part, tells Anadolu Agency: "My mother generally performs her religious duties unaided. If she has any problems, she uses a wheelchair."
"She has always dreamt of coming here; we waited 10 years before the chance finally came," Sukru adds. "If you have the means, you should bring your parents here."
Aysun, Sukru's wife, interjects: "It's a spiritual pleasure to help the elderly."