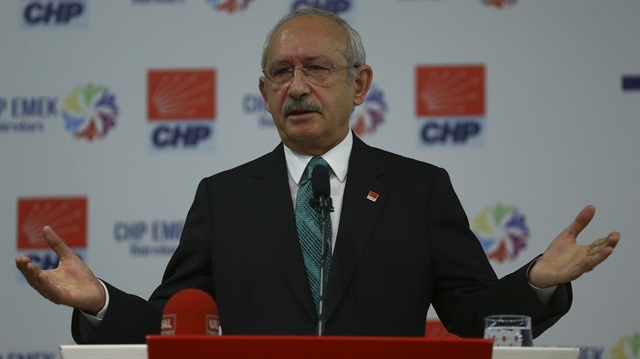 Turkish main opposition party leader on Saturday said that the incident during the NATO drill in Norway cannot be just evaded with an apology.
Turkey withdrew from the Trident Javelin exercise after a civilian Norwegian official depicted Turkish President Recep Tayyip Erdoğan as an "enemy collaborator" during a bloc exercise in Norway.
On Friday, Erdoğan told ruling Justice and Development (AK) Party members in capital Ankara that a portrait of Turkey's founder Mustafa Kemal Atatürk was also shown in the 'hostile leader list' during the computer-assisted exercise.
Speaking at an event in Ankara on Saturday, Republican People's Party (CHP) leader Kemal Kılıçdaroğlu said they cannot accept the "insult" towards Turkey's history and today's Turkey.
He said they expect a satisfactory statement from the NATO officials regarding the incident.
"It is not a topic that can be avoided with an ordinary 'we apologize' thing," Kılıçdaroğlu said, adding "Nobody can insult Turkey's (current) executives and history. We strongly condemn this."
NATO Secretary General Jens Stoltenberg and Norwegian Defense Minister Frank Bakke-Jensen have apologized to Turkey over the incident.