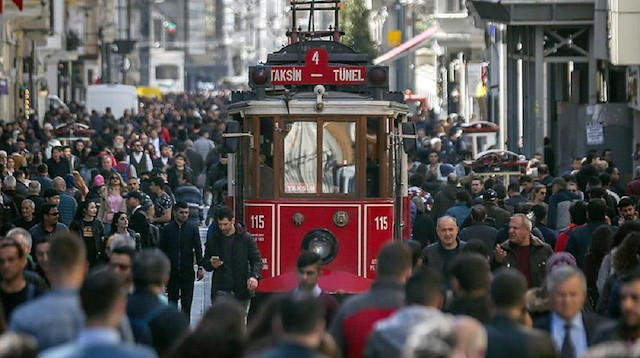 Turkey's population hit 82 million to reach its highest level ever as of end of 2018, the country's statistical authority said on Friday.
Official figures revealed that the population residing in Turkey increased by 1,193,357 people year-on-year.
"Male population was 41,139,980 people and female population was 40,863,902 people.
"While 50.2 percent of the total population were males, 49.8 percent of the total population were females," TurkStat said.
Fresh data also showed that annual population growth rate increased to 1.47 percent in 2018 from 1.24 in 2017.