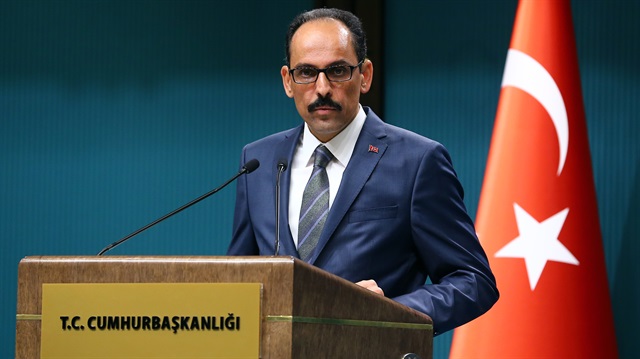 Turkish Presidential spokesman İbrahim Kalın on Wednesday slammed a German court decision for National Socialist Underground (NSU) member Beate Zschaepe.
"This decision is far from satisfactory. Furthermore, the victims' families were persecuted during the initial stages of the investigation with prejudiced and unfounded charges. This situation has also offended the Turkish community in Germany. We hope that racist and xenophobic homicides like the NSU murders in Germany do not happen again," Kalın said.
The neo-Nazi National Socialist Underground (NSU) killed eight Turkish immigrants, a Greek citizen, and a German policewoman between 2000 and 2007, but the murders remained long unsolved. The group also carried out bomb attacks targeting shops owned by immigrants in Cologne.
"Such cases are a test of sincerity for all of Europe, and especially Germany. Unfortunately, Germany did not pass the sincerity test as it failed to show strong resistance to racism in the case of the NSU. We will continue to closely monitor the situation. We expect German authorities to uncompromisingly fight the increasing racism in Germany and Europe, and politicians and the media to act with common sense," he added.
Munich's Higher Regional Court on Wednesday sentenced neo-Nazi Beate Zschaepe to life in prison over membership in the NSU terrorist group and complicity in the murders of 10 people and two bomb attacks.
The scandal surrounding the neo-Nazi NSU has led to criticism of police and security agencies, and accusations of institutional racism.
While recent revelations have shown that Germany's domestic intelligence agency had dozens of informants who had contacts with the NSU suspects, officials insisted that they had no prior information about the NSU terror cell and its suspected role in the killings.