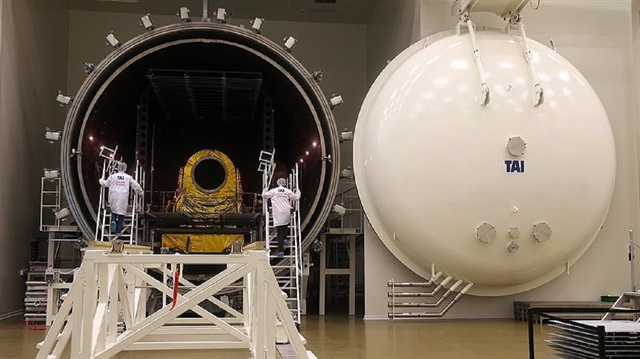 The Spacecraft Assembly, Integration and Test (AIT) Center in capital Ankara, which is responsible for developing Turkey's first indigenously-produced satellite Turksat 6A, has opened its doors to Anadolu Agency.
The center, founded by Turkish Aerospace Industries Inc. (TAI), is currently conducting advanced integration and environmental tests on the Gokturk-1 satellite.
The center has been funded by the Ministry of Defense, Ministry of Transport, Maritime Affairs and Communication and Turksat.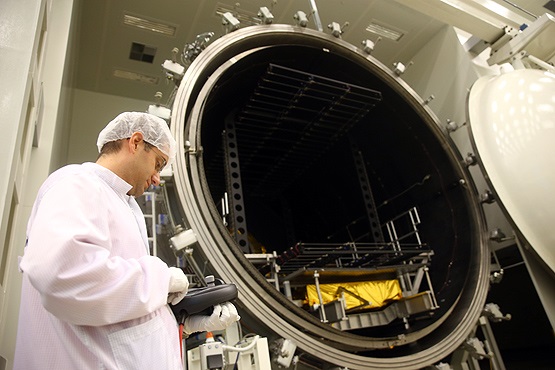 TAI runs the center and provides it with all the necessary technical support.
The center has helped Turkey become an international player in space systems montage, integration and test operations. It is directly connected to a military airport that provides it with advantages in security, costs and risk administration.