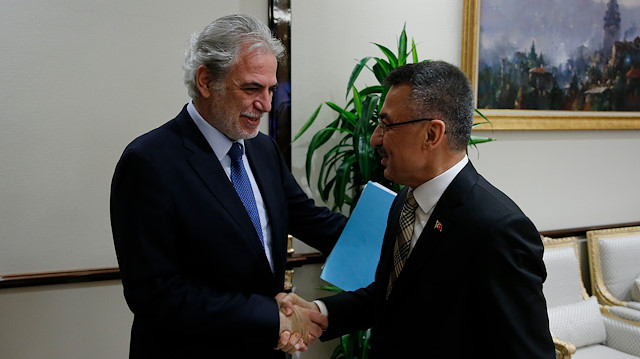 Turkey's vice president on Monday received the European commissioner for humanitarian aid and crisis management in the capital Ankara, according to presidential sources.
The closed-door meeting between Fuat Oktay and the EU's Christos Stylianides and an accompanying delegation was held at the presidential complex, said the sources, who asked not to be named due to restrictions on speaking to the media.
The two discussed Turkey's EU membership process as well as the global migration problem, in particular the Syrians in Turkey and EU fund allocated for the Syrians in Turkey.
Oktay and Stylianides also discussed humanitarian aid and crisis management and agreed to hold a joint earthquake exercise in Istanbul in the coming period.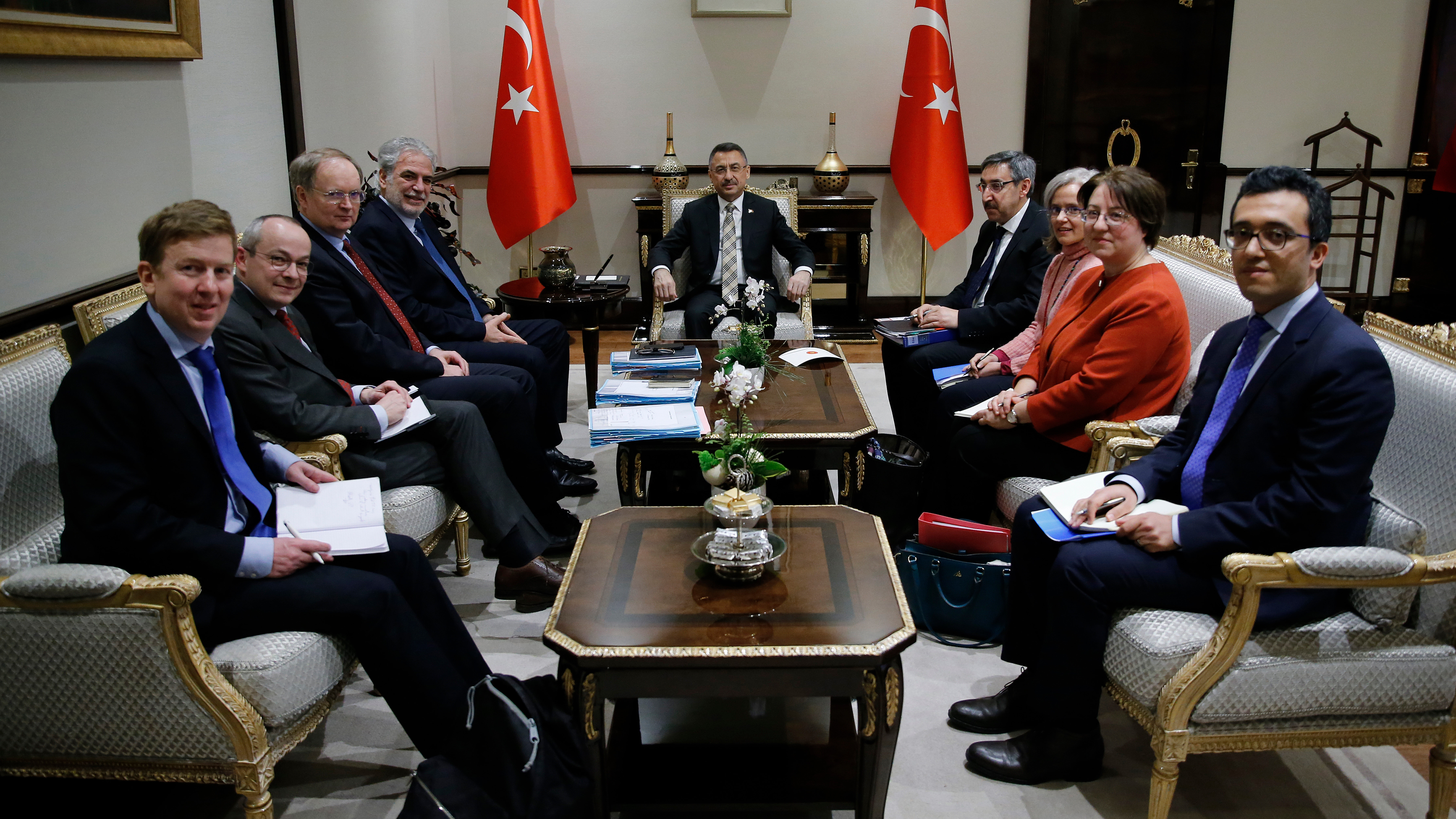 In March 2016, EU and Turkey reached an agreement to stop irregular migration through the Aegean Sea and improve the conditions of Syrian refugees in Turkey.
The EU pledged €6 billion ($7.44 billion) in funding for the refugees, and promised to mobilize a second €3 billion ($3.72 billion) tranche by the end of 2018.
Turkey has accused the EU of failing to deliver the full amount of funds in the promised timeframe.
Turkey hosts over 3.5 million Syrian refugees, more than any other country in the world. The country has spent more than $32 billion from its own national resources to help and shelter refugees since the beginning of the Syrian civil war.
The country also has prevented a large refugee influx from spilling over elsewhere in the world, foremost to Europe, thanks to the opportunities it has provided to refugees.