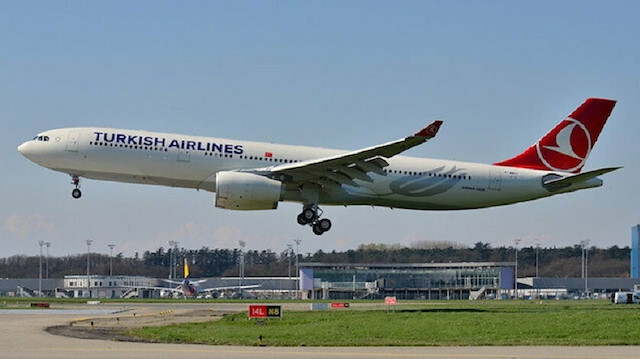 Turkey's national flag carrier, for the first time ever, conducted an Azerbaijan-bound flight using Armenian airspace on Saturday, according to unconfirmed reports by the media.
Passenger aircrafts belonging to Azerbaijan and Turkey generally use Georgian airspace for Baku-Istanbul flights.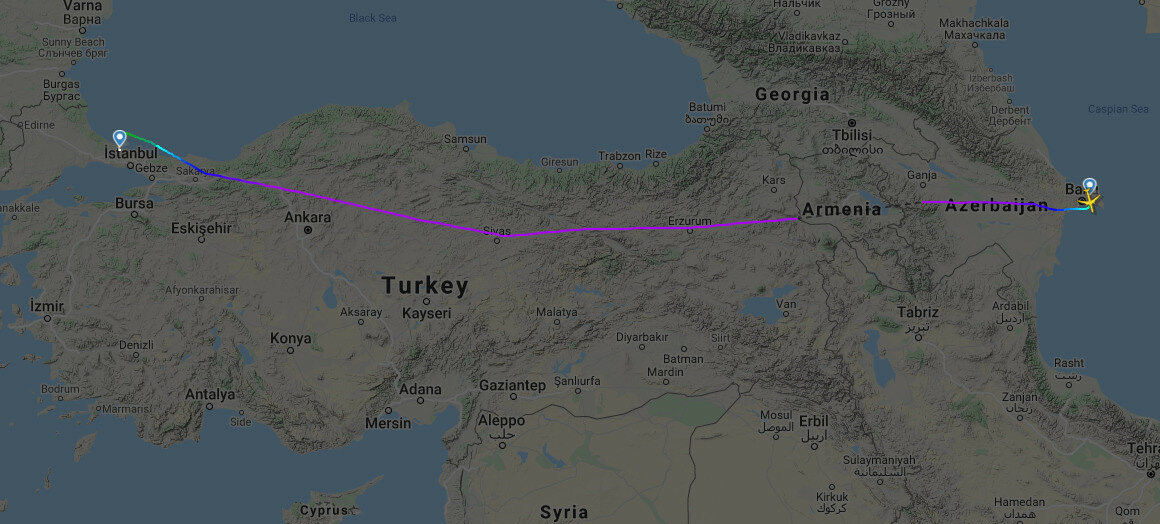 There has been no official statement regarding an agreement yet, however, reports claim that Armenia was forced to open its airspace.
Some Armenian media outlets alleged that if Yerevan does not open its airspace, Russian aircrafts will barred from flying to Karabakh and Armenia via Azerbaijan.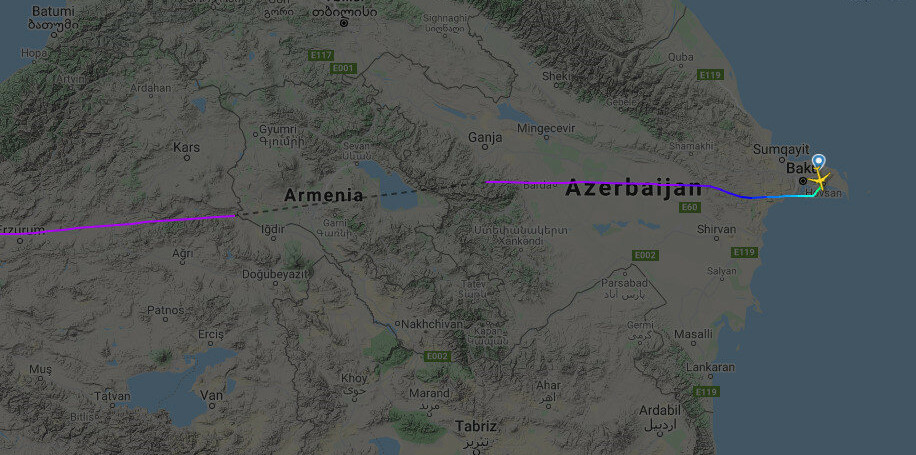 Liberation of Karabakh
Relations between the former Soviet republics have been tense since 1991 when the Armenian military occupied Nagorno-Karabakh, recognized as Azerbaijani territory, and seven adjacent regions.
Fresh clashes erupted on Sept. 27, 2020, when the Armenian army launched attacks on civilians and Azerbaijani forces and violated several humanitarian cease-fire agreements.
During the 44-day conflict, Azerbaijan liberated several cities and nearly 300 settlements and villages from occupation.
The two countries signed a Russian-brokered agreement on Nov. 10 to end fighting and work toward a comprehensive resolution.
However, the Armenian army violated the cease-fire on Dec. 13 and martyred three Azerbaijani soldiers in Khojavend's Sur village and a soldier and a civilian near the Hadrut town, according to the Defense Ministry.
The truce is seen as a victory for Azerbaijan and a defeat for Armenia, whose armed forces have been withdrawing in line with the agreement. Since then, Armenians have consistently called for Prime Minister Nikol Pashinyan's resignation.