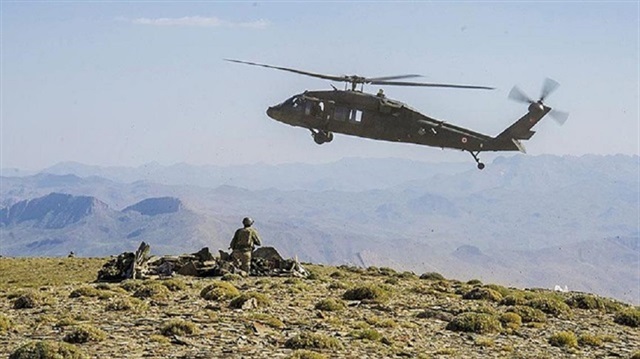 According to the statement released by the Turkish Ministry of Interior Affairs, of 68 neutralized terrorists; 49 were killed; four were captured alive and 15 surrendered.
Over 5500 suspects taken into custody
A total of 2095 operations of the Gendarmerie Special Operations, Police Special Operations (PÖH), Gendarmerie Commando Units and internal security operations were conducted by the Turkish Army's land and air forces.
In the context of these operations a total of 5599 people were taken into custody; 1202 for aiding and abetting terror organizations (133PKK/KCK, 26 extreme left, 45 Daesh, 998 FETÖ/PYD), 3715 for drug trafficking and 682 were arrested in the fight against irregular migration.