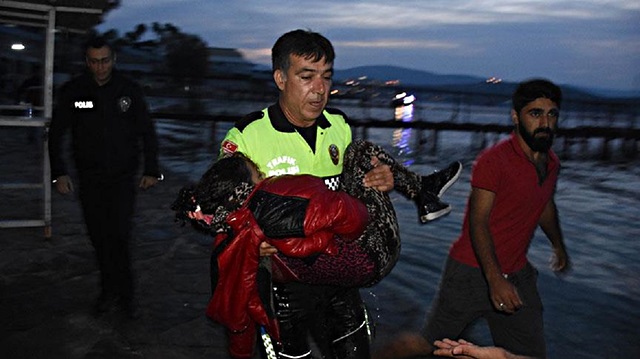 A Turkish police officer watched in tears a migrant child struggle for life after her boat capsized in the Aegean Sea off Turkey's Mugla coast.
At least two children died after a boat carrying 34 irregular migrants sank early Monday off Bodrum district, the Turkish Coast Guard said.
Ela, carrying 34 irregular migrants, sank at 5:47 a.m. local time [0247GMT].
Policeman Harun Kılıçoğlu arrived at the scene following a distress call and grasped the 7-year-old girl. He rushed to the ambulance parked 100 meters away.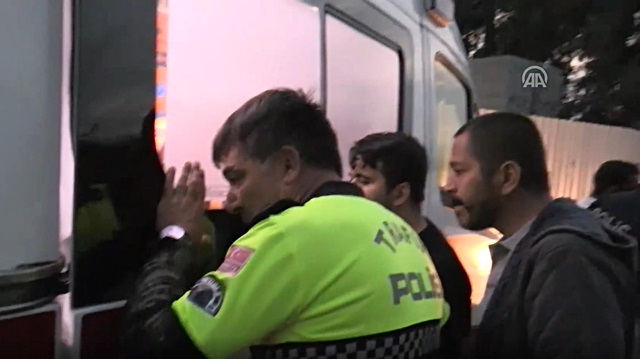 Paramedics gave her a cardiac massage as a visibly emotional Kilicoglu watched.
She was pronounced dead at the hospital.
Speaking to Anadolu Agency, the policeman said: "Hope filled my heart when the medics said the child could be saved. I was very happy when I heard that. I wish she had lived. I wish I could hold her hand tomorrow.
"I felt the same way a father would feel when he carries a child. I have two children myself. First, I thought about my own children. Then I thought about the children around me. I only thought about saving her life, I didn't think of anything else."
His wife and colleague Gonul Kilicoglu said: "I'm proud of my husband...We all have children. No matter what their religion, language and race is, it is our duty to help them when needed."
Turkey has been the main route for irregular migrants trying to cross into Europe, especially since 2011 when the Syrian civil war began.