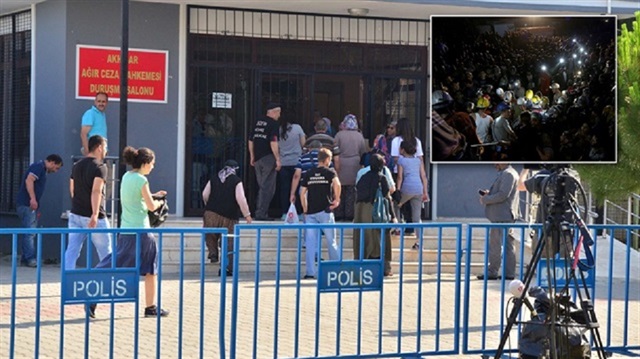 A Turkish court on Wednesday handed down sentences for those responsible for the coalmine blast in the western town of Soma, which left 301 workers dead on May 13, 2014.
CEO of the mine Can Gürkan received 15 years ; General Manager Ramazan Doğru received 22 years and six months; Business Manager Akın Çelik received 18 years and nine months; Technical Manager İsmail Adalı received 22 years and six months; and Technical Supervisor Ertan Ersoy received 18 years and nine months of imprisonment.
They faced charges of manslaughter and negligence of safety measures.
The court acquitted more than 30 of among 51 defendants who had been put on trial over the 301 deaths on charges ranging from "killing with probable intent" to "criminally negligent manslaughter."
The owner of the mine, Alp Gürkan, along with his son and CEO of the company, Can Gürkan, and the general manager, Ramazan Doğru, were arrested on May 20, 2014.
An underground explosion at the coal mine in 2014 in western Turkey caused a fire that burned for two days. Most of the near 800 miners underground at the time were saved, but the death toll surpassed the 1992 Zonguldak mining disaster that killed 263 workers, by claiming the lives of 301 miners. The deaths were caused by carbon monoxide spread through the mine by the fire.