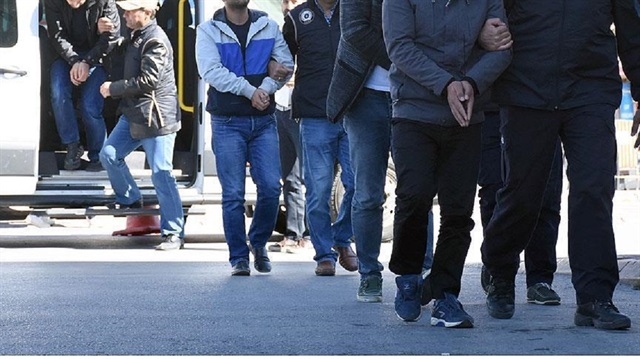 At least 13 former police officers sacked for their links to Fetullah Terrorist Organization (FETÖ) have been indicted on charges of using another terror group to carry out acts of violence, a judicial official said.
Former police officers, including ex-chief police chief Ali Fuat Yilmazer, were accused of infiltrating far-left terror group Revolutionary People's Liberation Party-Front (DHKP-C) to carry out violent acts and for using FETO's encrypted smartphone application ByLock, according to the indictment approved by Istanbul's 33rd High Criminal Court.
The suspects will appear before the court on Dec. 25 in Istanbul Caglayan Justice Courthouse, said the official, who asked not to be named due to restrictions on talking to the media.
The FETÖ and its U.S.-based leader Fetullah Gulen orchestrated the defeated coup of July 15, 2016, which left 250 people martyred and some 2,200 injured.
Turkey accuses FETÖ of being behind a long-running campaign to overthrow the state through the infiltration of Turkish institutions, particularly the military, police and judiciary.