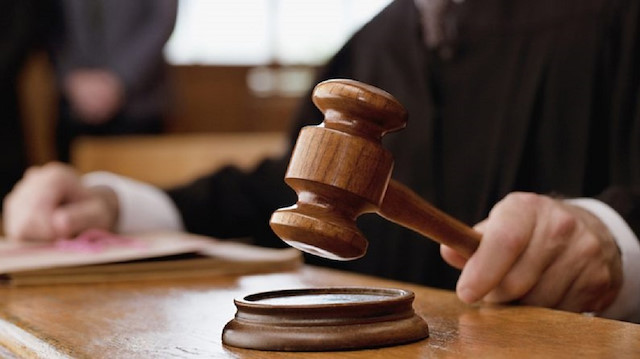 A Turkish court remanded three suspects in southeastern Turkey over their links to the PKK/KCK terror group, security sources said Tuesday.
The prosecutor in Viransehir district of Sanliurfa province issued arrest warrants for four suspects, said the sources, who asked not to be named due to restrictions on speaking to the media.
The court remanded three of them on charges of disseminating terrorist propaganda and released the fourth one on bail.
Separately, a PKK/KCK terror suspect was arrested in Turkey's northwestern border province of Edirne, according to security sources.
Security forces arrested the suspect in a prohibited military zone in Uzunkopru district, the sources said.
Later in the day, police in eastern Mus province arrested nine of 10 PKK/KCK terror suspects, according to a local administration.
Provincial gendarmerie forces arrested the suspects in Varto and Bulanik districts, the Mus governorate said in a statement.
The hunt for the remaining suspect continues, it added.
They were accused of committing a crime on behalf of the armed terrorist organization and willingly aiding and abetting it, it said.
In its more than 30-year terror campaign against Turkey, the PKK -- listed as a terrorist organization by Turkey, the US and the European Union -- has been responsible for the deaths of 40,000 people, including women, children and infants.
*Writing by Gozde Bayar in Ankara