Turkish-flagged ship with Ukrainian grain docks in northern Türkiye
Vessel expected to offload cargo of 12,000 tons of corn at Türkiye's northern Derince port later in the day
AA  
Monday 13:02, 08 August 2022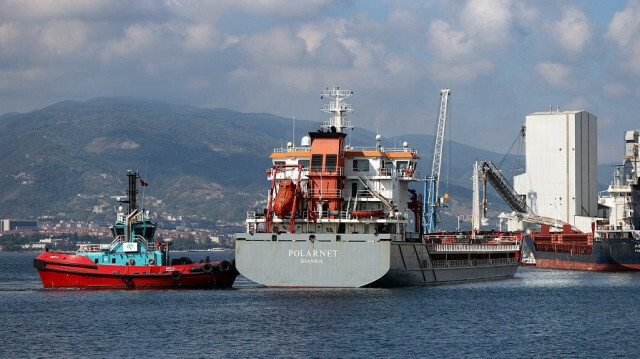 A Turkish-flagged ship carrying 12,000 tons of corn arrived at a port in northern Türkiye on Monday morning.
The Polarnet docked at Derince port, its final destination, three days after setting off from Ukraine's Chornomorsk on Friday.
The vessel, which got security clearance from a team of the Joint Coordination Center (JCC) on Sunday, is expected to offload its cargo later in the day.
"The 1st POLARNET arrived at the port of Türkiye! Others ships will arrive at the ports of destination in the coming days," Oleksandr Kubrakov, Ukraine's infrastructure minister, said on Twitter.
He hailed it is a "positive market signal" for the world and a "perfect example" of how the Black Sea grain initiative works due to the support of the UN and Türkiye.
On July 22, Türkiye, the UN, Russia and Ukraine signed a deal in Istanbul to reopen three Ukrainian Black Sea ports – Odesa, Chornomorsk, and Yuzhny – for the export of Ukrainian grain stuck due to the war with Russia, now in its sixth month.
To oversee the process, the JCC in Istanbul was officially launched on July 27, comprising representatives from the three countries and the UN to enable safe transportation of commercial foodstuffs and fertilizers by merchant ships.
Since the first departure on Aug. 1, 10 ships carrying over 304,000 tons of grain have so far left Ukrainian ports under the deal, which many believe is helping ease a growing global food crisis.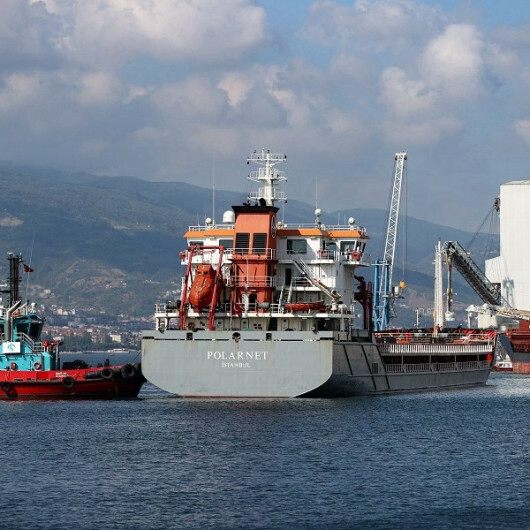 Turkish-flagged ship with Ukrainian grain docks in northern Türkiye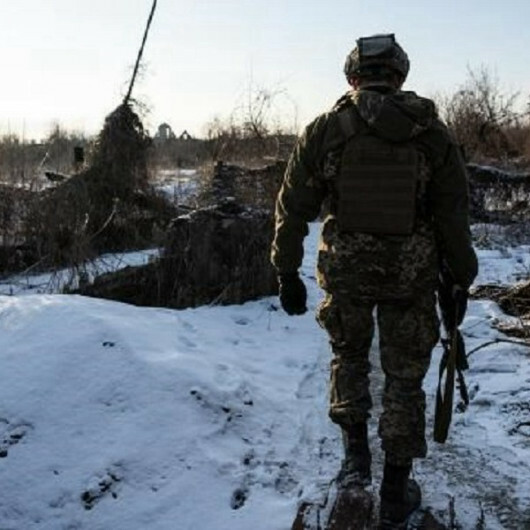 Under snow and ice, landmines, unexploded ordnance pose deadly danger to Ukraine civilians: Red Cross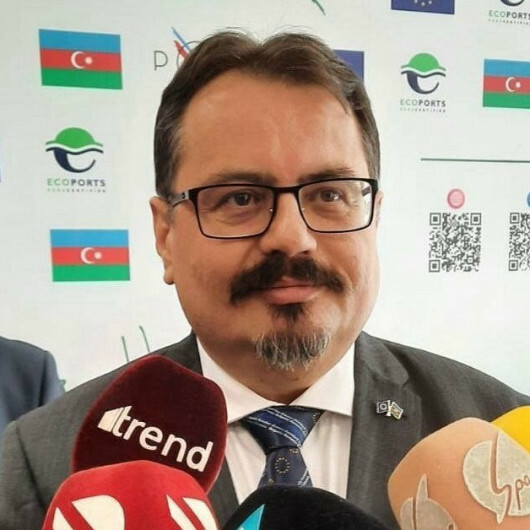 Baku Int'l Sea Port plays key role in development of Middle Corridor: ambassador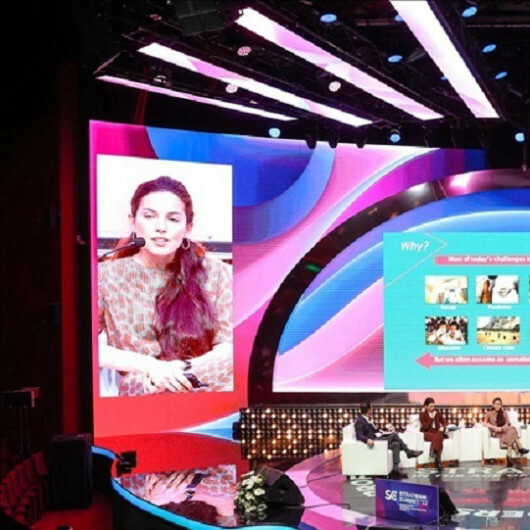 Panelists discuss strategic communication at Stratcom Summit in Istanbul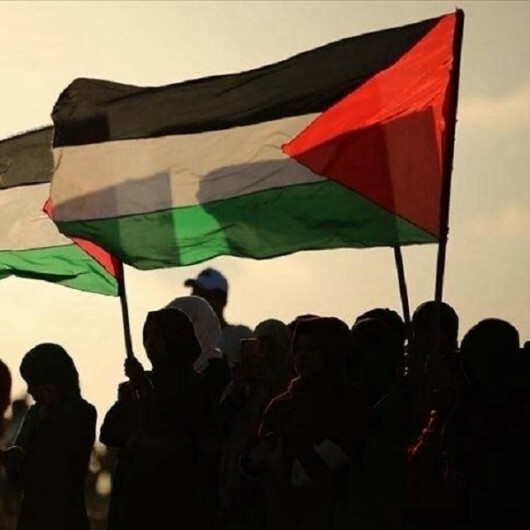 Israeli peace activists show solidarity with Palestinians in Hebron city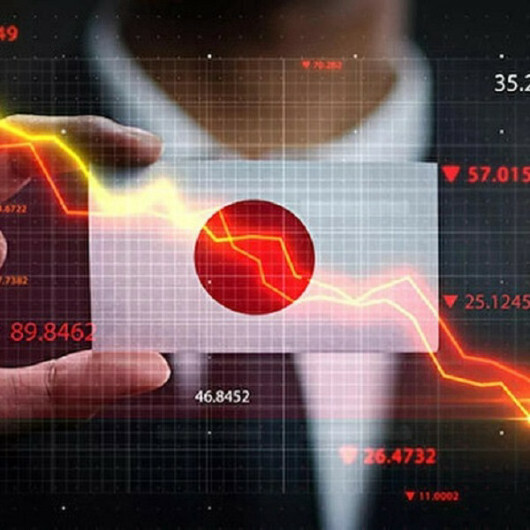 Japan approves $216B extra budget to cushion inflation impact