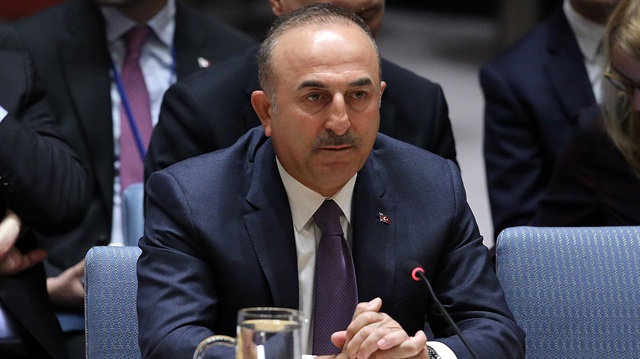 Turkey will take steps together with the United States in Syria's Manbij region, Foreign Minister Mevlüt Çavuşoğlu said on Friday, following his meeting with new U.S. Secretary State Mike Pompeo in Brussels. He added that there was no French presence in Syria's Manbij.
"If the [determined] plan is actualized, the YPG terror group will withdraw from Manbij," said Çavuşoğlu. The YPG is the armed wing of the Democratic Union Party (PYD), which is the Syrian offshoot of the PKK. The PKK is listed as a terrorist organization by Turkey, the European Union and the United States.

Pompeo reiterated Çavuşoğlu's statement, saying that a common path on the Manbij matter would be reached between Turkey and the U.S.
Çavuşoğlu added that he discussed the steps to take in the fight against terrorism in his meeting with U.S. Secretary of State Mike Pompeo, which he described as "beneficial."
Çavuşoğlu stated that he had also discussed Turkey's purchase of the Russian S-400 air defense systems with Pompeo. "We have taken the first steps and there is no return, but there may be different steps taken in the future," he said.
He stated that Turkey could evaluate "good offers" for Patriot missiles or other air defense systems from allies.
Last December, Turkey announced that it had concluded an agreement with Russia for the purchase of two S-400 systems by early 2020.
Çavuşoğlu and Pompeo met in Brussels when the U.S. Secretary of State flew to NATO headquarters barely 12 hours after being sworn in.