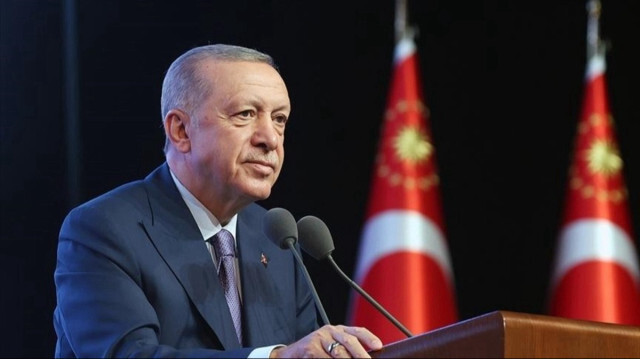 Turkish President Recep Tayyip Erdogan
The Turkish foreign minister will "closely" follow the issue of Ankara's bid to purchase F-16 fighter jets from the US, President Recep Tayyip Erdogan has said.
"One of our most important problems regarding the F-16s was the activities of US Senator Bob Menendez against our country. Therefore, Foreign Minister Hakan Fidan will now follow this process closely.
"In fact, US Secretary of State Antony Blinken and Hakan Fidan met in the US three or four days ago. These talks are still ongoing. But now, it would be beneficial to turn this situation into an opportunity and meet with him again," Erdogan told reporters late Monday on the presidential plane returning from a visit to Azerbaijan's autonomous Nakhchivan exclave.
In this way, Erdogan said: "We may have the opportunity to accelerate the process regarding the F-16."
Ankara requested F-16 fighter jets and modernization kits in October 2021. The $6-billion deal would include the sale of 40 jets as well as modernization kits for 79 warplanes already in the Turkish Air Force's inventory. The State Department has informally notified Congress of the potential sale.
However, key lawmakers at Capitol Hill have vowed to nix the deal over several demands, including making the purchase contingent on Ankara's approval of Sweden's NATO membership bid. Ankara maintains that the jets would strengthen not only Türkiye but also NATO.
Erdogan said Menendez "being out of the picture" gives Türkiye an advantage, but he added the F-16 is not just an issue related to Menendez.
Earlier Monday, Menendez steadfastly rejected calls from fellow Democrats to step down from Congress after he was indicted for a second time last week.
"We now expect a clear answer from the US on this issue. We hope that we will get the positive result we expect without too much delay," Erdogan added.
The president also reiterated that Sweden's NATO bid and Türkiye's F-16 purchase from the US are not linked, and added it is at the discretion of the Turkish parliament.
2 ay önce