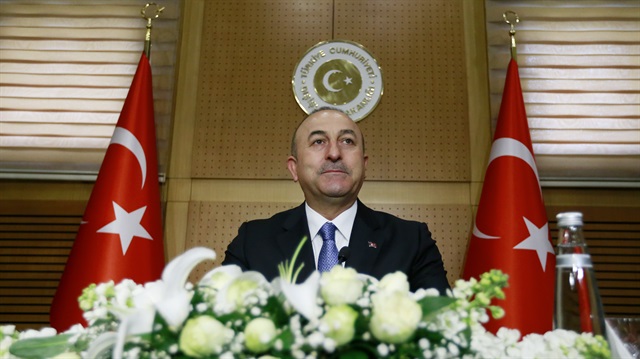 Turkish Foreign Minister Mevlüt Cavuşoğlu
Foreign Minister Mevlüt Cavuşoğlu said on Thursday Turkey would strike against U.S.-backed PYD/PKK terrorists in the Syrian town of Manbij if they did not leave.
Cavuşoğlu gave no deadline. The PYD is an offshoot of the terrorist Kurdistan Workers' Party (PKK) responsible for many terror attack on Turkish soil. It considers their presence in Manbij a hindrance to its efforts to create a "save zone" on Turkish borders.
Cavuşoğlu said the United States appeared confused in its planning for an attack on the Daesh's Syrian stronghold of Raqqa. Turkish officials have expressed concern at U.S. plans to enlist the support of PYD/PKK terrorists in the operation rather than Turkish-backed forces.
'German government practices reminiscent of Nazi era'
Turkey is not calling the current German government Nazi, but their practices are reminiscent of that era, Cavuşoğlu
said.Already tense relations between the NATO allies deteriorated after the arrest of a German-Turkish journalist in Turkey. Local German authorities have annoyed Ankara by making it difficult for Turkish ministers to hold campaign events in Germany to support President Tayyip Erdoğan's bid in a referendum next month.Erdoğan has accused Germany of "fascist actions" reminiscent of the Nazi era.
6 years ago