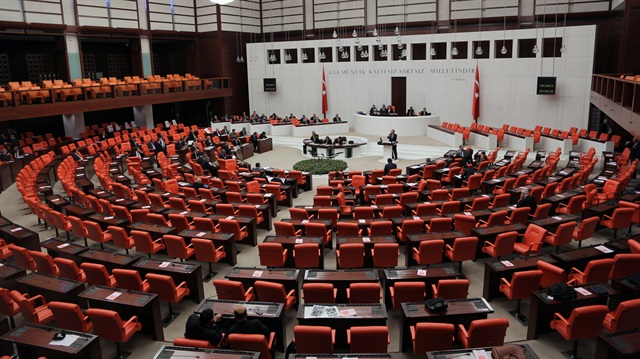 The process for a new constitution is to be accelerated to meet the expectations of Turkish people , said Turkish Prime Minister Ahmet Davutoglu on Saturday.
Davutoglu spoke during World Turkish Entrepreneurs Assembly of Foreign Economic Relations Board in Istanbul.
Stating that a roadmap had been set, he added a constitution committee had been established within the Justice and Development (AK) Party.
"Today, we carried out a long and detailed work with the members of this committee in Dolmabahce office. As of the following week, our committee will start writing it [the new constitution]. I hope, we are planning to complete writing it within the next month. During this process, we are open to any proposal from our business world."
AK Party has made constitutional reform a central part of its government program.
A "Constitution Conciliation Committee" of 12 deputies -- three from each of Turkey's four parliamentary parties -- had first met on Feb. 3 in a bid to redraw the current constitution, which dates back in parts to Turkey's military regime of the 1980s.
The Turkish parliamentary committee tasked with planning the new constitution broke up on Feb. 17 after opposition party members walked out of it amid disagreement over the presidential system, which was proposed by AK Party.
#
Foreign Economic Relations Board
#
World Turkish Entrepreneurs Assembly
7 years ago