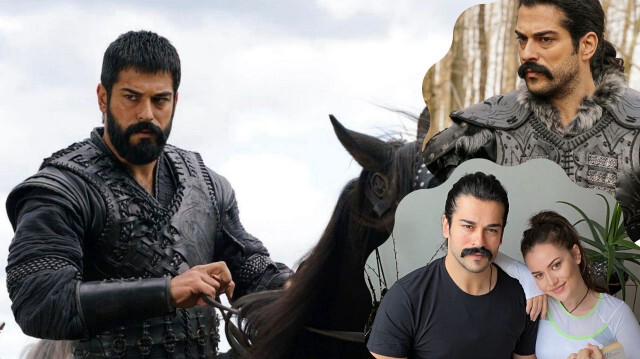 Star of the hit Turkish series "The Ottoman," Burak Özçivit, has finally addressed rumors about the show's future after it wrapped its acclaimed fourth season.
Fans have been eagerly anticipating news about a potential fifth season, and the actor had some good news to share.
Özçivit, who has a five-season contract with the project, was able to give fans some reassurance and put an end to any speculation during an interview with Turkish news outlet Sabah, in which he finally revealed that the show, locally known as Kuruluş Osman, will indeed return for another season.
In addition to talking about the series, Özçivit also shared some personal details. He discussed his visits to Qatar and his efforts to promote his home country. He also spoke about his fashion sense, which has been a topic of interest among fans. As it turns out, his wife, Turkish actress Fahriye Evcen, plays a big role in his wardrobe choices.
The actor went on to add that he and his wife work together to choose his outfits. She helps him put together stylish combinations that are both flattering and comfortable. Their supportive relationship is a testament to their strong bond, which has captured the hearts of fans both on and off screen.
For the past four years, the mega historical drama set in Istanbul, has captivated millions of viewers worldwide.
Resurrection: Ertuğrul takes place in 13th century Anatolia and tells the story of Ertuğrul Gazi, the father of the Ottoman Empire's first leader, as he and his warriors fight against various adversaries, from the Knights Templar to Mongol invaders.
Its sequel, The Ottoman, which focuses on the founding of the Ottoman Empire and the life of Osman Bey, the son of Ertuğrul Gazi, has also gained a large following. Burak Özçivit stars in the lead role of Osman Gazi, the fearless warrior and founder of the Ottoman Empire.
Türkiye is among the top five countries exporting series globally, captivating viewers from Latin America to Central Asia. Türkiye's Culture Ministry reports that over 500 million viewers in more than 150 countries are following dozens of Turkish series.
8 months ago