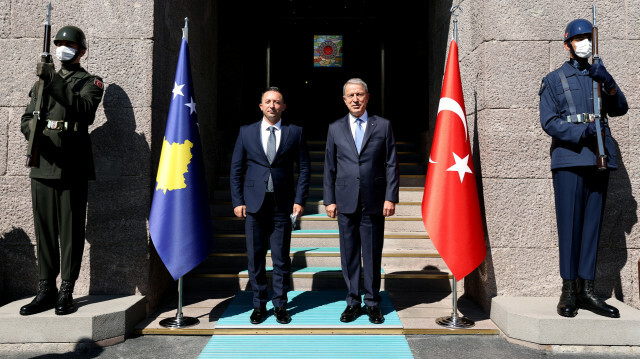 Turkey's defense minister on Friday met with his Kosovan counterpart in the capital Ankara and underlined the importance of the continued cooperation in the fields of military training and defense industry.
According to a statement by the Turkish National Defense Ministry, Hulusi Akar received Armend Mehaj with an official ceremony held at the ministry.
Akar and Mehaj held a one-on-one meeting before inter-delegation talks.
The Turkish defense minister expressed satisfaction over friendly relations between the two countries during the meeting in which they discussed bilateral and regional defense and security issues.