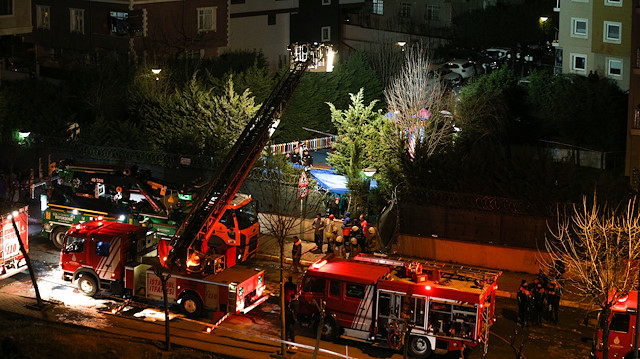 A helicopter that crashed in Istanbul on Monday was 'on a test flight' according to military sources.
The crash brought the fore the issue of phasing out UH-1 helicopters from service, which was previously planned for 2020.
At least four soldiers were martyred Monday when their helicopter crashed during an emergency landing in Istanbul, the provincial governor said.
Ali Yerlikaya told reporters the helicopter crashed near a residential area in Cekmekoy district at 6.51 p.m. local time (1551GMT).
The cause of the crash remains unknown, he added.
The National Defense Ministry confirmed the death toll on Twitter and said an investigation into the crash had been launched.
"Following a comprehensive investigation, the results will be shared," it said.
Turkish President Recep Tayyip Erdogan issued a condolence message in the ensuing hours.
"We deeply feel the pain of our losses with our nation," he said.
Parliament Speaker Binali Yildirim expressed sadness and extended condolences on Twitter.