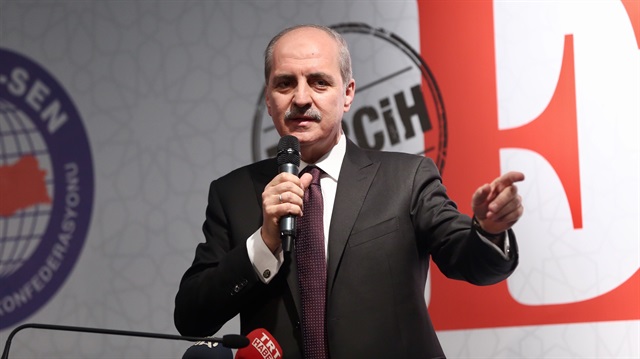 Turkish government officials are still participating in events for expatriate Turks across Europe, but they are not campaigning for an April 16 referendum, Turkish Deputy Prime Minister Numan Kurtulmuş said on Wednesday.
At a roundtable with journalists, Kurtulmuş said a row with European countries over the barring of Turkish ministers from addressing rallies had helped Turks in Europe better understand the constitutional changes proposed in the referendum.
Kurtulmuş said the "footsteps of neo-Nazism and extreme racism" were being heard in Europe. European leaders have made repeated calls for Turkish officials to avoid Nazi comparisons after President Tayyip Erdoğan likened Germany's ban on several rallies to the Nazi era.