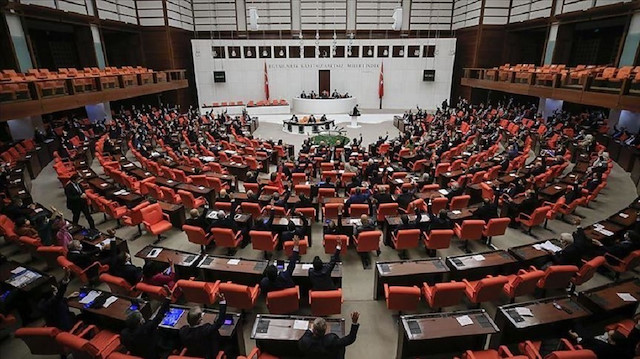 Turkey's parliament on Tuesday approved the government's plan to deploy Turkish troops in Azerbaijan.
The ruling Justice and Development (AK) Party, the main opposition Republican People's Party (CHP), and two other opposition parties, the Nationalist Movement Party (MHP) and the Good (IYI) Party, backed the motion.
The Peoples' Democratic Party (HDP), however, voted against the motion, which was presented by the government seeking to deploy troops for peacekeeping in Upper Karabakh for one year.
Fighting between Azerbaijan and Armenia ended after a Russia-brokered agreement on Nov. 10.
The Turkish leadership welcomed the truce, terming it a "great victory" for Azerbaijan.
Turkey and Russia have since signed a memorandum of understanding to set up a joint Turkish-Russian center to monitor the Karabakh peace deal.
3 years ago