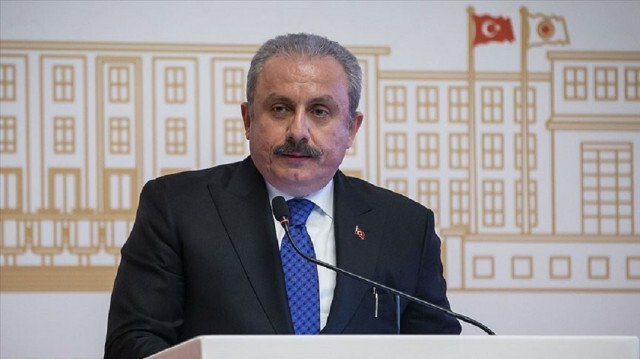 The Turkish parliament speaker on Thursday bemoaned that not everyone in the modern world has equal opportunities and that global resources are distributed unequally.
"Unfortunately, in the world we live in, there is no equal opportunity and fair distribution, and not everyone can access resources equally. Since there is no fair distribution, the technological level reached and the available opportunities are deepening the social contradictions," Mustafa Sentop said at the International Conference on Social Sciences and Humanities 2021 organized jointly by the Houston Clear-Lake University and the International Balkan University.
This situation raises concerns about the common future of humanity, he added.
In order to secure our future, Sentop said people have to establish a system that allows better use of the world's resources and fair distribution.
"If human beings do not listen to the voice of nature and continue to use the earth's riches with contempt, our capacity to cope with the changing conditions of the world in the future will weaken," he added.
Sentop said the humans find their meaning in and with their environment.
"We must be well aware of the relationship between nature and human, must leave a clean, resource-rich world with undamaged ecology to future generations," he said.
He added: "The one who established civilizations by dominating the world is the same person who ensanguines the world, pollutes the environment, and disrupts the ecosystem."