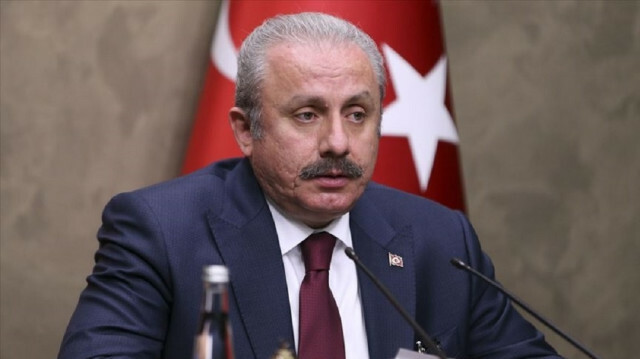 Turkey's parliament speaker received representatives of associations and religious officials at the Turkish embassy in Warsaw on Thursday.
Mustafa Sentop met with representatives of the Poland-Turkey Businessmen's Association (POTIAD) and Turkey-Poland Cultural Solidarity Association (TURKPOL) as well as Mufti Tomasz Miskiewicz, who heads Poland's Muslim Religious Association, and its executive board members.
There is a solid friendship between Turkey and Poland, which has a deep-rooted history of more than 600 years, Sentop said in his meetings with representatives of POTIAD and TURKPOL.
"Our relations with Poland, which we crowned with a strategic partnership in 2009, have made significant progress in every field, from politics to defense, from economy and trade to culture, arts and education, especially in the last period," he underlined.
Highlighting the importance of the relations between the two countries, he said: "With our overlapping approaches and exemplary solidarity on many issues, we are making valuable contributions to regional and global stability in multilateral platforms today."
Touching on the trade volume between the two countries, he added: "Our bilateral trade volume with Poland is over $6 billion. Increasing the trade volume between our countries to reach $10 billion is among our main goals."
Meanwhile, during his meeting with Miskiewicz, the leader of the Tatar community, Sentop said they do not see Muslims as separate from citizens residing in Poland. "Our embassy in Warsaw is your home too. It is important that you keep your ties with our embassy as strong as ever."
Miskiewicz said they have been in Poland for 95 years, emphasizing that Turkey's support is important for them as Tatars and Muslims.