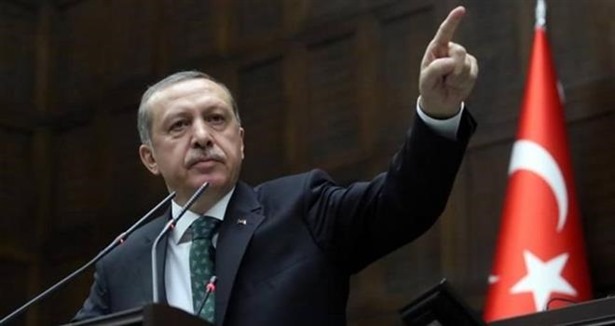 Turkish Prime Minister Recep Tayyip Erdogan returned the 'Profile of Courage' awarded to him in 2004, for what it said was his stance on fighting terrorism and working towards a peace, back to New York based American Jewish Congress, or AJC through a letter on July 27.
Turkey's Ambassador in Washington, Mr. Serdar Kiliç who submitted the letter to AJC, said that Turkish PM 'will be glad to return the award given back in 2004.'
The letter came after AJC condemned PM Erdogan's critical remarks regarding the Israeli State's stance and the atrocity over Palestinians as 'anti-Semitic' and AJC requested him to return the award.
Kiliç mentioned in the letter that was sent to Mr. Jack Rosen, the president of AJC, that Erdogan was determined about 'fighting against terrorism, preventing all forms of extremism and bringing a two-state solution to the Israeli-Palestinian conflict through peaceful means, as well as ensuring the safety and well being of the Jewish community in Turkey.'
The letter also said that 'attempts to depict PM Erdogan's legitimate criticism of the Israeli government's attacks on civilians as expressions of anti-Semitism is an obvious distortion and an effort to cover up the historical wrongdoings of the Israeli government.'
The official statement included that Israeli government's policies of occupation and atrocities jeopardize the peace of the Jewish community worldwide and make them targets of anti-Semitic and racists attacks.
Prime Ministry Public Diplomacy Coordinator's Office shared the official letter from the Turkish Ambassador with the media this afternoon.
AJC requested the abovementioned award back through an open letter from Rosen to Erdogan dated July 23 and made public on Thursday. He cited the Erdogan's comments that Israel had 'surpassed Hitler in barbarism' through its attacks on Gaza.
'A decade after we gave you our award, you have become arguably the most virulent anti-Israel leader in the world - spewing dangerous rhetoric for political gain and inciting the Turkish population to violence against the Jewish people,' wrote Rosen in his letter.