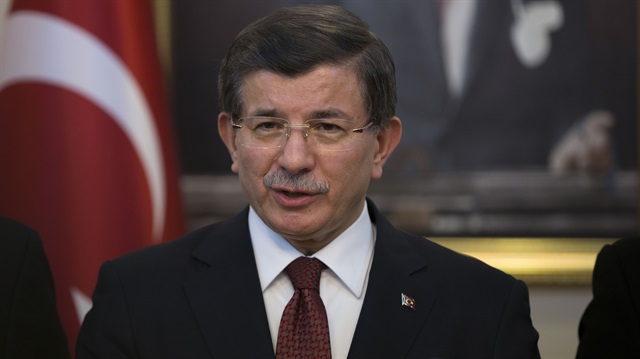 Ankara car bomb attack, which killed at least 28 people, including soldiers and civilians, was carried out by the People's Protection Units (YPG) terrorist organization, Turkish Prime Minister Ahmet Davutoğlu said on Thursday.
"This attack was launched by a member of YPG in cooperation with members of the separatist terrorist organization [PKK] in Turkey," Prime Minister Davutoğlu said in a press conference.
"The suicide bomber was Salih Necar," he confirmed the name of the attacker, who detonated an explosive-laden car near military service buses in Ankara's administrative neighborhood on Wednesday evening in an attack that killed 28 people and injured 61 others.
Davutoğlu stated that the attack unveiled the real face of the YPG and once again proved that YPG is a bloody terrorist organization.
Turkey repeatedly claimed that the YPG, the armed wing of the Democratic Union Party (PYD), is a terrorist organization that has strong links to Kurdistan Workers' Party (PKK) terrorists and both of the groups are led by the same leaders from the same headquarters in Qandil, northern Iraq.
The EU and US, along with other Western allies of Turkey, recognized PKK as a terrorist group but have been reluctant to place YPG in the same category. Moreover, they try to portray YPG as a resistance group and provide weapons and logistic support for their terror violence in northern Syria along Turkey's border.
"We have enough documents that prove YPG is a terrorist organization, and we will share them with all of our allies," he said.
Turkish Prime Minister vowed to punish the terrorist organization with full determination.
"This terror attack will not be unpunished," he said, stating, "Turkey knows when and how to punish its enemies."
He also underlined that Turkey would not be hasty to take action, but its retaliation would be stronger and more devastating.