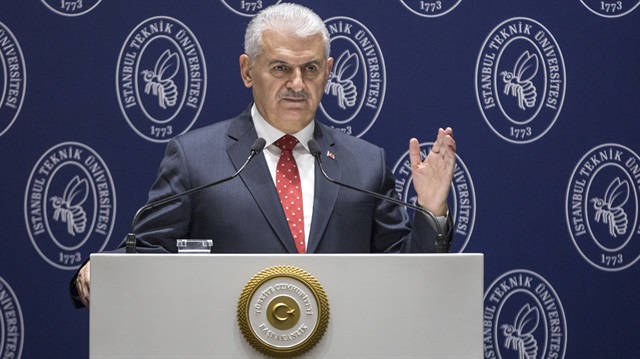 Addressing alumni at Istanbul Technical University (ITU), Turkish Prime Minister Binali Yıldırım criticized U.S. President Donald Trump who threatened to cut billions of dollars of U.S. aid from countries voting in favor of a motion at the United Nations rejecting his recognition of Jerusalem as the Israeli capital.
Yıldırım said the U.S., which was left isolated in the voting at the U.N. General Assembly, came to the point to threaten the countries that will vote against the U.S.
"The U.S. president seems to have lost control," he stated. The Turkish premier, calling on Trump, said each country is sovereign no matter how powerful it is, and can make its own choices. "Being powerful does not necessarily mean being right," he pointed out.
On Dec. 6, Trump announced his decision to recognize Jerusalem as Israel's capital, sparking angry demonstrations in many Muslim countries and worldwide condemnation.
On Monday the U.S. used its veto power to cancel a Security Council resolution to condemn the U.S. president's decision to recognize Jerusalem as the capital of the holy city, despite 14 of the 15-member council voting in favor.
The resolution will be discussed at a rare emergency special session on Thursday by the 193-member General Assembly, where the U.S. does not have veto powers.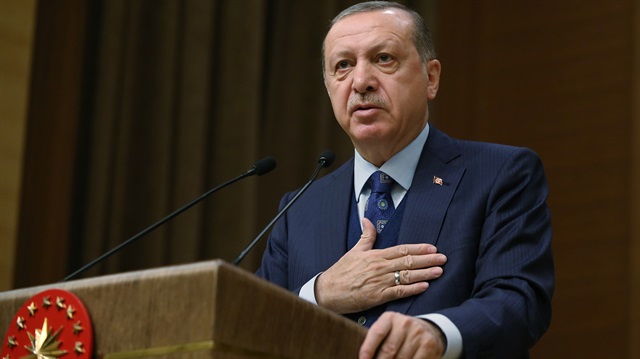 Rohingya crisis, 'an affront to humanity'
Regarding his recent visit to Bangladesh and to Rohingya camps, Yildirim described their situation as "an affront to humanity".
He said the refugees at the Cox's Bazar, where thousands of Rohingya fleeing state persecution in Myanmar have taken shelter, are "deprived of everything".
"We hope that this affront to humanity ends [soon]," he added.
Citing the deal signed between Bangladesh and Myanmar to repatriate Rohingya refugees to Myanmar's Rakhine state, Yildirim said the implementation of the deal "depends" on the UN embracing it.
"There are 65 million refugees all over the world," Yildirim said and stated that it is a global matter which cannot be resolved by "building higher walls".