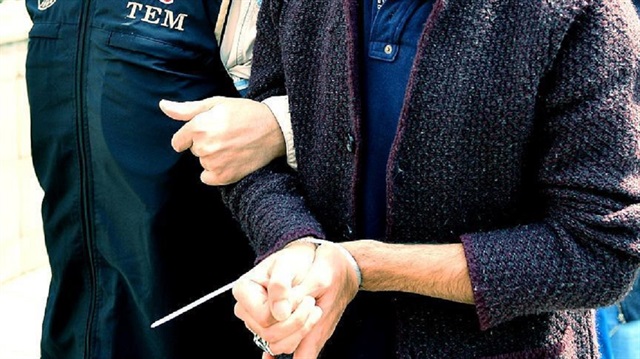 At least 115 people were arrested Sunday in northwestern Turkey as part of a probe into the information technology network of the Fetullah Terrorist Organization (FETÖ).
Arrest warrants for 127 suspects including businessmen, housewives and police officers were issued by the Tekirdag Public Prosecutor's Office, according to a police source, who spoke on condition of anonymity due to restrictions on talking to media.
The suspects are accused of using the ByLock mobile app, which is said to have been used by FETÖ members during the July 15 coup attempt.
Operations are ongoing to apprehend the remaining suspects.
The app is believed to have been cracked by Turkish security agencies before the coup, prompting the plotters to switch to the WhatsApp messaging service but not before tens of thousands of FETÖ suspects were identified.
The Fetullah Terrorist Organization (FETÖ) and its U.S.-based leader Fetullah Gülen orchestrated the defeated coup of July 15, 2016, which left 250 people martyred and nearly 2,200 injured.
FETÖ is behind a long-running campaign to overthrow the state through the infiltration of Turkish institutions, particularly the military, police, and judiciary.