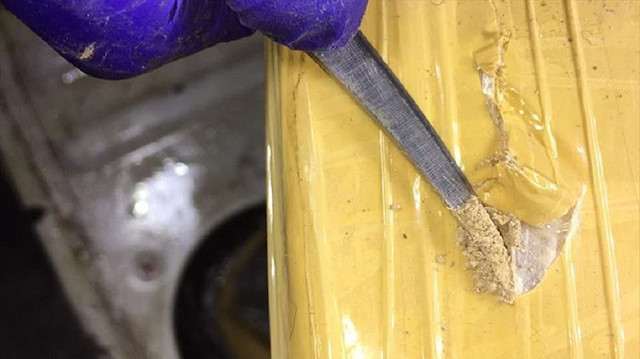 Turkish police seized over 105 kilograms (231 pounds) of heroin in nationwide raids, it said on Monday.
A total of 56.4 kg (124 lbs) of heroin were found in packages hidden inside the trunk of a car abandoned in the Tusba district of Van province.
A sniffer dog helped the search.
A manhunt is underway to find the suspects.
Separately, police seized 49.8 kg (109 lbs) of heroin in Aksaray province.
Anti-narcotics officers stopped a car on the Adana-Aksaray highway and found 94 packages of heroin inside the trunk.
After arresting the car driver, identified only by the initials R.A, police expanded the operation and arrested three more suspects.
A local court later remanded the suspects in custody.
Crackdown on drugs, has, over the years, helped Turkey deal with narcoterrorism, or profits for terrorist groups from the illegal trade.