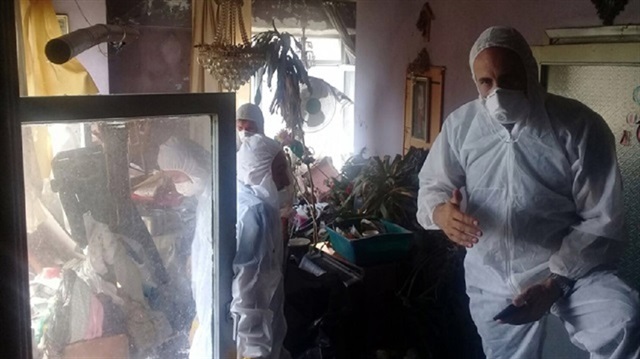 Turkish police cleaned out eight tons of trash after removing the corpse of an elderly woman when neighbors complained about the unbearable smell coming from her house in Istanbul's Cihangir district.
Police identified the body of Meliha Öner, who was discovered two months after her death, among a large quantity of trash following a phone call from neighbors before a cleaning team was dispatched to the scene with two trucks that were filled to the brim with garbage.
Sundüs Uluman, the headman of Cihangir said, "I have been the headman for 20 years, and I knew the woman who lived here for 20 years as well. She lost her mind after losing all of her money. She was quite wealthy in real estate but recently started collecting garbage she had found on the roadside. She didn't even let her daughter come visit. She died in the house and was discovered two months later."
Öner's daughter was notified of the event, but locked up the house after the body was removed, according to reports.