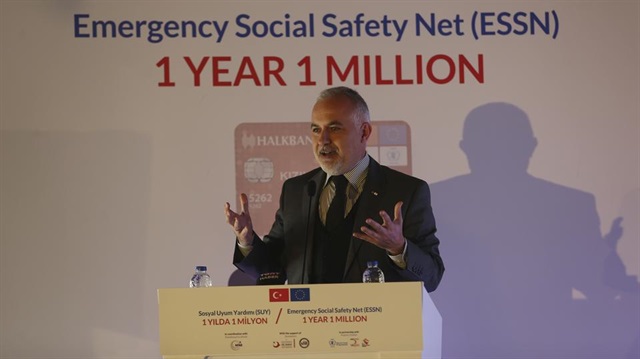 A Kızılay, or Turkish Red Crescent, food card aid scheme has reached one million refugees living in Turkey.
The scheme enables refugees to withdraw money from various cashpoints as well as pay for food in shops.
The food cards are loaded with $34 every month and the refugees can spend the funds as they wish. A great majority of the refugees benefiting from the scheme are Syrian nationals.
Refugees laud the scheme, saying it has relieved them of debt and burden.
"We are so proud to make their lives easier and to be able to alleviate their misery a little," said Kerem Kınık, Turkish Red Crescent Director.
Centers were established across Turkey where refugee families can sign up for the aid scheme, which has received funding from the EU in the bloc's largest humanitarian operation as well as the World Food Program.
"The European Union and Turkey must continue to support and empower refugees in Turkey together. The best way to do this is through close cooperation. We are in the same boat," said EU Commissioner for Humanitarian Aid Christos Stylianides.
The Turkish Red Crescent is a part of the International Red Cross and Red Crescent movement.