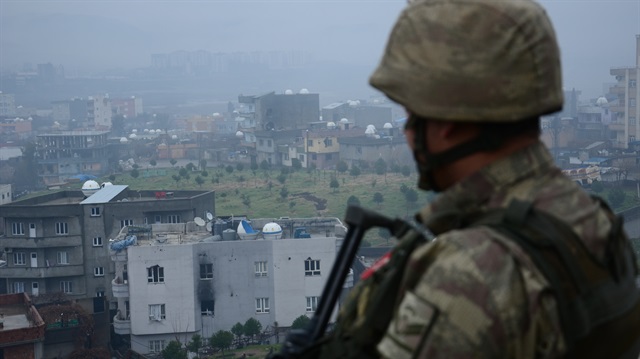 A Turkish soldier and police officer were martyred Sunday in an armed attack by PKK terrorists in the southeastern province of Mardin, a security source said.

Two other members of the security forces were injured in Nusaybin, a town on the Syrian border that has been at the center of a counter-terrorism operation for the last two weeks.

The wounded were taken to Nusaybin State Hospital, the source said on condition of anonymity due to restrictions on speaking to the media.

Anti-terror operations have been launched across southeast Turkey since December as security forces expel the PKK terrorists from urban centers.

Since the PKK, considered a terrorist organization by Turkey, the EU and U.S., resumed its 30-year armed campaign in July, more than 300 members of the security forces have been martyred and thousands of terrorists killed.