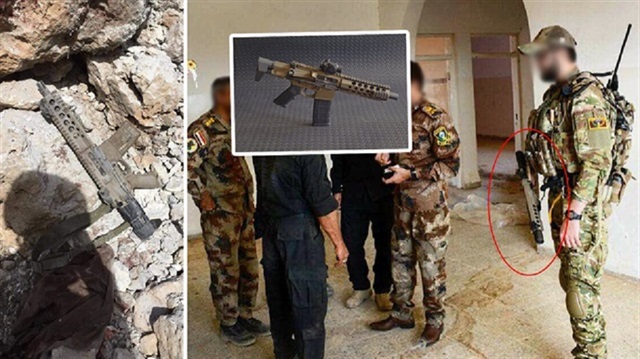 Seven Kurdistan Workers' Party (PKK) terrorists were recently neutralized in an operation conducted by the Siirt Gendarmerie Command in the Herekol Mountain of the Pervari district in Turkey's southeast.
Among the arms and munitions seized was a NEA-15 7.5 PDW-CSS automatic rifle produced by Canadian weapons company Northeastern Arms (NEA).
Terror and security expert Abdullah Ağar shared the development on his social media accounts. Ağar stated that the NEA-15 CCS rifle seized by Turkish security teams from PKK terrorists during the operation was a weapon used by special operations teams.
Türkiye'de ilk!
"NEA 15 CCS"
Bu slh Herekol'da 7 PKK'lının imha edildiği op'ta çıktı.
Slh'ı ABD-Kanadalı NEA üretiyor. Böl'de Irak ÖK'lerine, Peşmergeye verildi.
Ama özellikle SOG'lar kullanıyor.
Yani bu bir Special Op Group Unit Weapon.
Artık PKK'dan çıkıyor.
Hem de Siirt'te pic.twitter.com/CQHl11C7Gp

— Abdullah Ağar (@abdullahagar2) 20 Nisan 2018
This marks the first incident in which such an advanced weapon was seized from terrorists in a domestic operation.
The PKK is listed as a terrorist organization by Turkey, the European Union and the United States. The PKK has been conducting armed violence in the southeastern part of Turkey since 1984. More than 40,000 people, mostly civilians, have been killed in the three-decade long conflict.