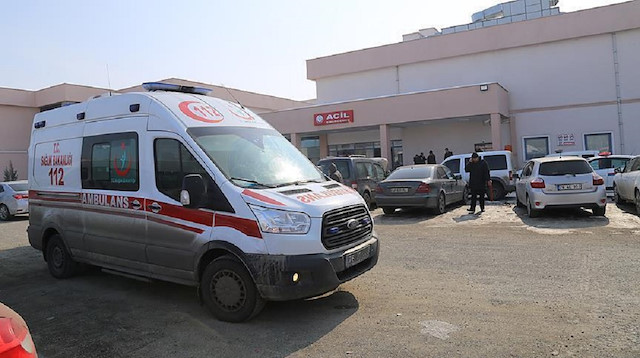 A Turkish soldier was injured in a rocket attack targeting an outpost in the eastern border province of Iğdır, security sources said Monday.
PKK terrorists targeted Martyr Bülent Aydın border outpost on Turkey-Iran border late Sunday, said the sources, who asked not to be named due to restrictions on speaking to the media.
The soldier, who was wounded in the leg, was taken to Iğdır State Hospital.
An operation was launched to nab the terrorists.
In its more than 30-year terror campaign against Turkey, the PKK -- listed as a terrorist organization by Turkey, the U.S. and the EU -- has been responsible for the deaths of nearly 40,000 people.