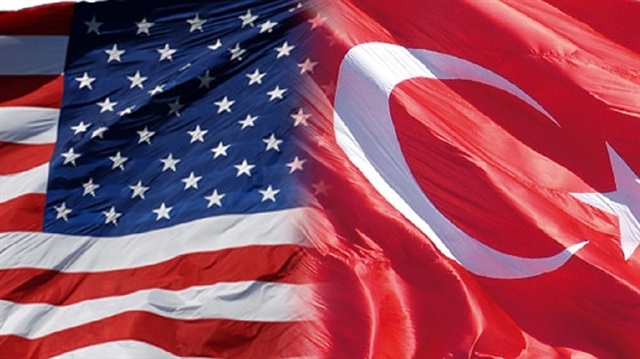 Turkish and U.S. military officials have agreed on a plan for ridding of terrorists and stabilizing the northern Syrian city of Manbij, which is now to be summited to higher authorities, according to the Turkish military.
In a statement released on Thursday, the Turkish General Staff said Turkish and U.S. military officials held a meeting on June 12-13 at the U.S. European Command in Stuttgart, Germany.
The previously confirmed Manbij roadmap and security principles were agreed once again and sent to higher authorities of the two countries, said the statement.
The Manbij roadmap was first announced after a meeting in Washington last week between Foreign Minister Mevlut Cavusoglu and U.S. Secretary of State Mike Pompeo.
The deal focuses on the withdrawal of the PKK-affiliated YPG terror group from the northern Syrian city and stability in the region.
Should the model prove a success, Turkey will push for a similar arrangement in eastern Syria.
If the Manbij model is successfully implemented, eastern Syria could eventually become a joint U.S.-Turkish zone of influence.
In its over-30-year terrorist campaign against Turkey, the PKK has taken some 40,000 lives. The YPG/PKK is its Syrian branch.
Turkey has said the presence of terrorist forces near its border constitute a threat, and has launched military operations and other efforts to rid the region of terrorists.