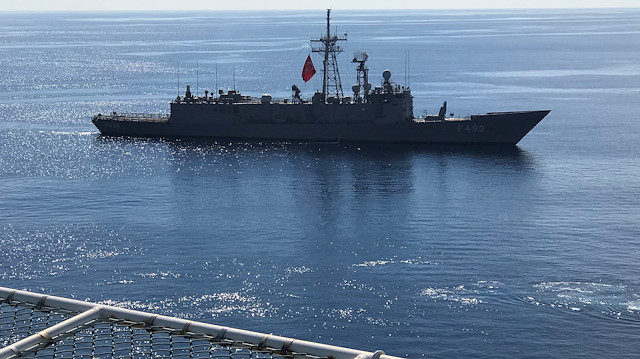 The Turkish and U.S. navies carried out joint maritime exercises in international waters in the southwest of Cyprus island.
Turkey's TCG Gokceada and TCG Gemlik frigates along with a helicopter and a maritime patrol aircraft conducted maritime trainings with the USS D. Cook warship of the U.S. Navy, the Turkish Defense Ministry said in a tweet on Wednesday.
The joint maritime trainings were held on Monday, it added.