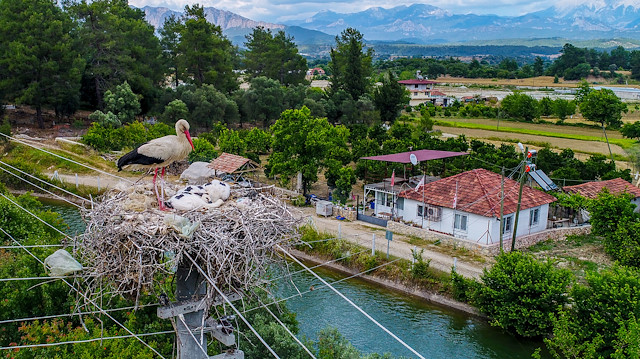 Interest in bird-watching has reached a fever pitch after millions across the world became homebound amid the coronavirus pandemic as they discover a feast for the eyes in the comfort of their very own backyards.
As Marcel Proust famously once said, "The real voyage of discovery consists not in seeking new landscapes, but in having new eyes."
However, a village in Turkey's Mediterranean resort city of Antalya has been relishing in the pleasures of bird-watching and "looking with fresh eyes versus seeking new adventures elsewhere" as it hosts and protects dozens of storks every year during the late winter season.
The residents of Karagöz village, known as "Stork Haven", revel in the joys of birdwatching in early March when storks arrive to the town and perch on electric power poles for the most part.
Having been on a mission to safeguard the birds, villagers try to limit noise near their nests in order not to frighten the storks and their chicks.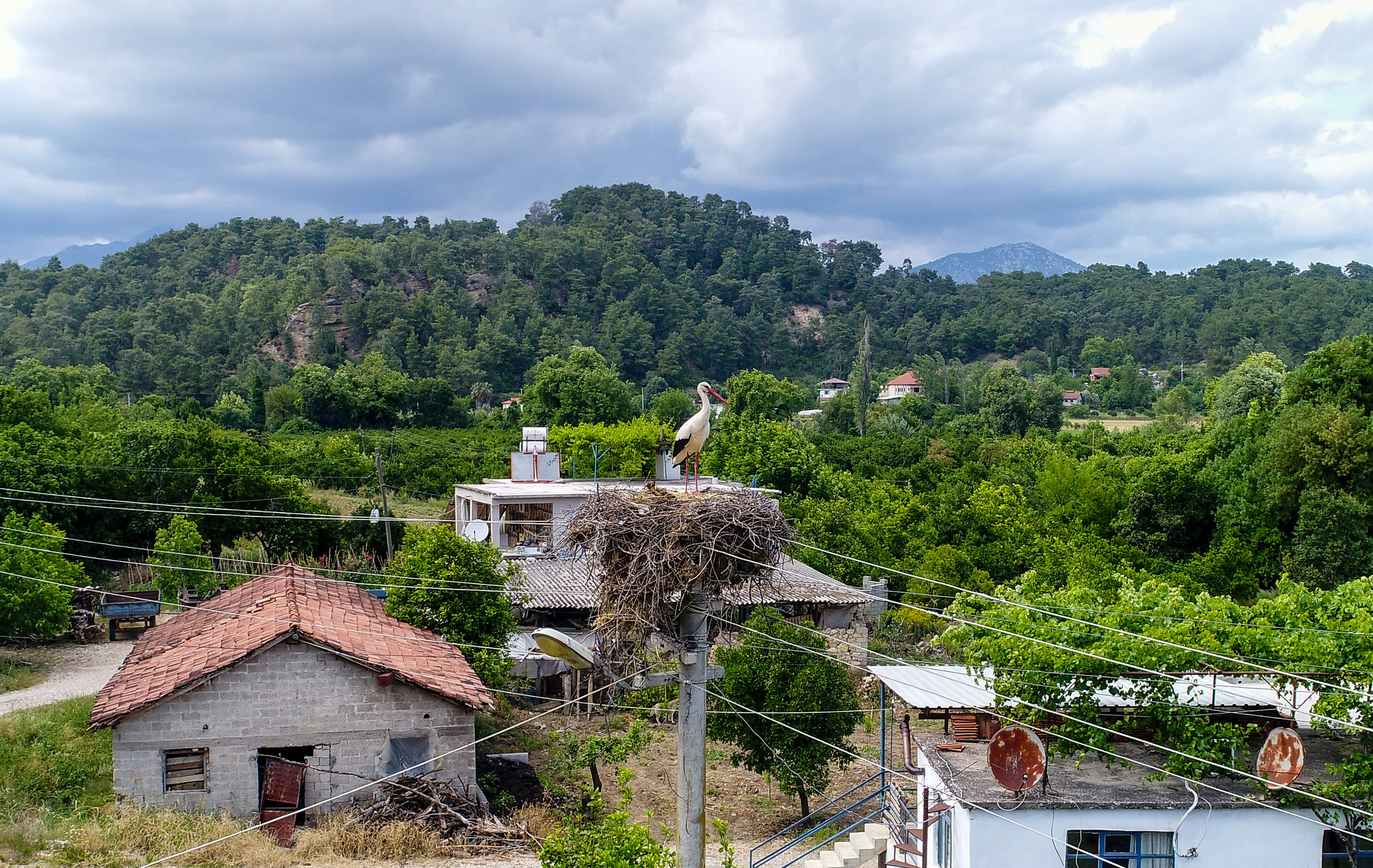 "We sometimes help them by relocating nests that are wrongly positioned. Youngsters of the village repair the broken nests and make their living areas a better place," a resident told Demirören News Agency.
He added that the storks occasionally steal slippers from doorsteps with the aim of reinforcing their nests.
There are currently about 40 nests with more than 150 storks in the village, however they will start migrating to other regions mid-June.