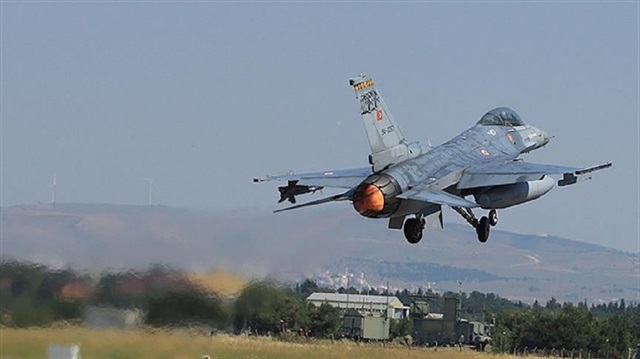 Warplanes positioned at the Diyarbakır 8th Main Jet Base in Turkey's southeast are on alert to prevent terror organizations making winter preparations in the north of Iraq and Syria.
The Turkish Armed Forces (TAF) uses unmanned aerial vehicles (UAVs) to monitor the activity of the Kurdistan Worker's Party (PKK) and Daesh terrorist organizations in the north of Iraq and Syria, said an official. Warplanes are ready to take action if the terrorist organizations make a move toward Turkey's border, the source added.
In this way, terror organizations that are conducting winter preparations will not be able to permeate the Turkish border.
The PKK is listed as a terrorist organization by Turkey, the European Union and the United States. The PKK has been conducting armed violence in the southeastern part of Turkey since 1984. More than 40,000 people, mostly civilians, have been killed in the three-decade long conflict.
All leave requests at the Diyarbakır 8th Main Jet Base have been cancelled due to the military alert. The warplanes are on guard all hours of the day.