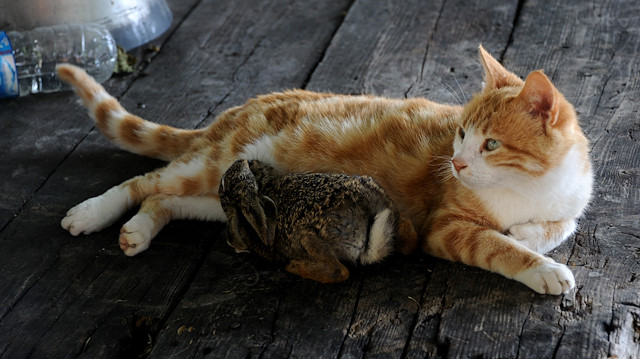 An 18-year-old Turkish youth did not expect to witness an amazing spectacle of motherhood when he brought home a newborn rabbit that had been abandoned in a cornfield in Turkey's southern of province Osmaniye.
The Karaoğlu family cat, Sarıkız (roughly translating into "Yellow Girl"), which had recently given birth herself, welcomed the uncommon guest wholeheartedly and decided to breast-feed the little bunny along with her litter.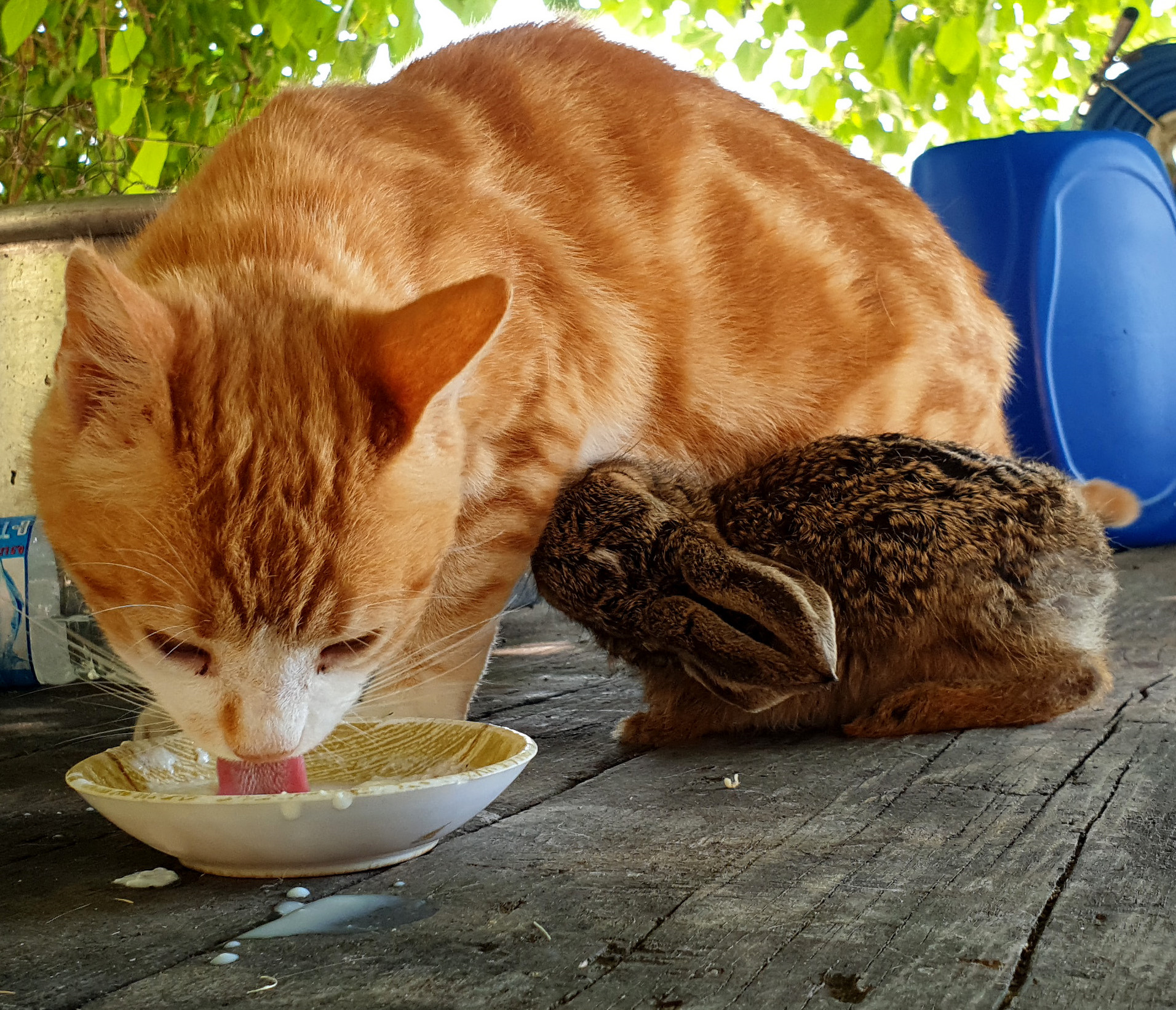 "The rabbit, which we named Pamuk, was hungry and exhausted when i came across it. I first fed it to the best of my abilities. Then I suddenly saw our 14-year-old cat, Sarıkız, nursing the baby rabbit," Enes Karaoğlu said.
This heart-warming incident that showcases the unconditional love of a mother melted the hearts of netizens across the globe.